We love exploring little bits of the country that have a rich history, fascinating geological features, and views that make you realize how small we really are and how big our Creator is!  We want to visit as many national parks as we can during the eighteen summers we will have with the boys.  Sequoia National Park lies in the southern Sierra Nevada, and was established in 1890, making it the second oldest national park only to Yellowstone. Here's what we loved about it.
General Sherman Tree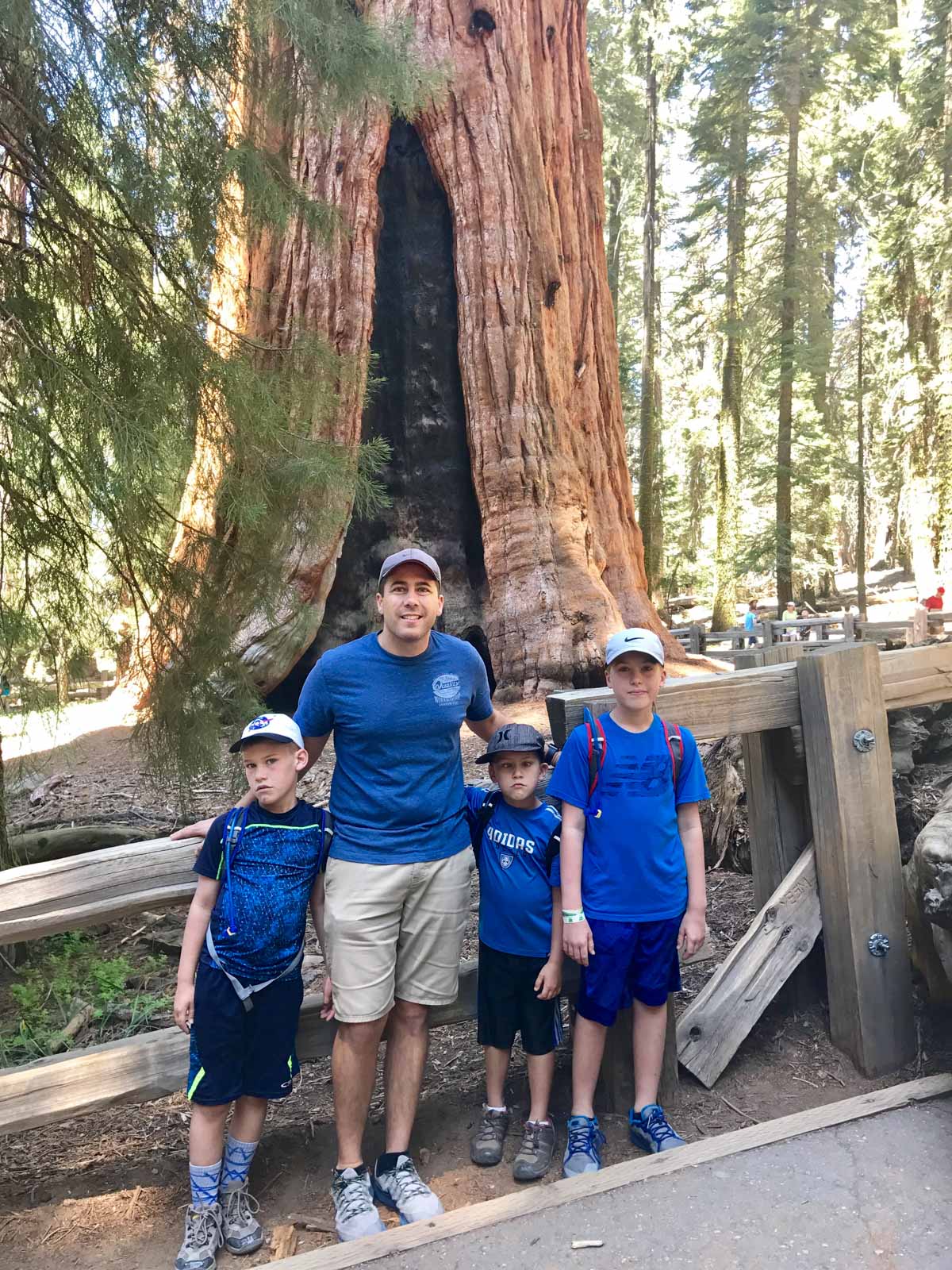 Meet General Sherman!  He's the largest tree (by volume) in the world, and he's obviously hard to fit in the frame.  If you visit Sequoia National Park, you definitely need to stop by and say hello to General Sherman, although this was the most "touristy" areas we visited and I think after seeing so many ridiculously big trees just driving through the park, the boys didn't really appreciate seeing General Sherman because he looks like one more really big tree.  You can see by their faces one is kind of unimpressed, one is annoyed with me, and one has gone cross-eyed. Kids these days!
Crystal Cave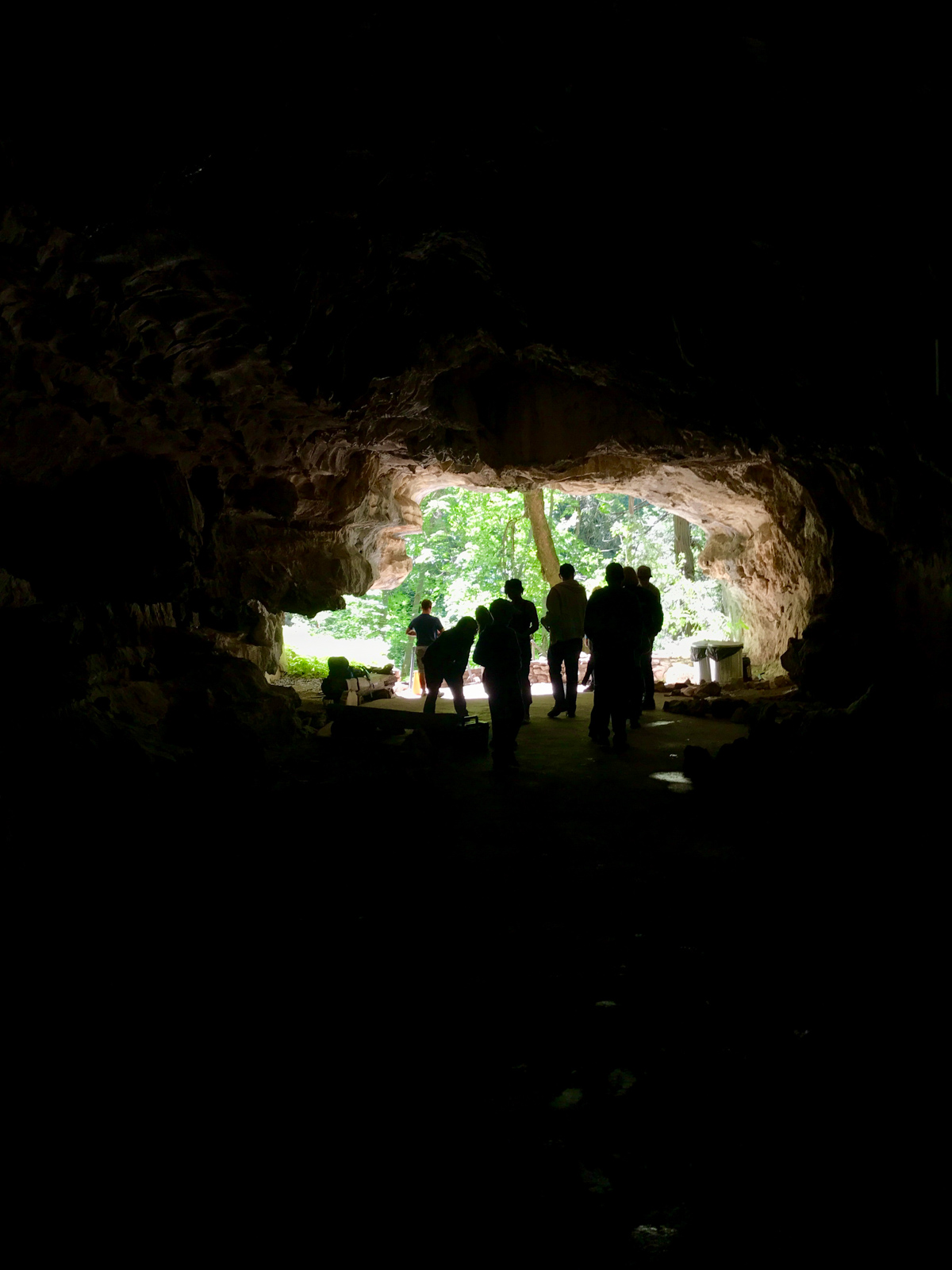 Visiting Crystal Cave was one of the highlights of the whole week.  You have to purchase tour tickets ahead of time, drive down a narrow, winding road for 6 miles, and then hike down a steep but beautiful 1/2 mile path to the entrance of the cave.  Our tour guide was a great story teller, and we loved learning about how the cave was discovered, who lives in it, and what bacon, popcorn, and soda straws mean in cave lingo!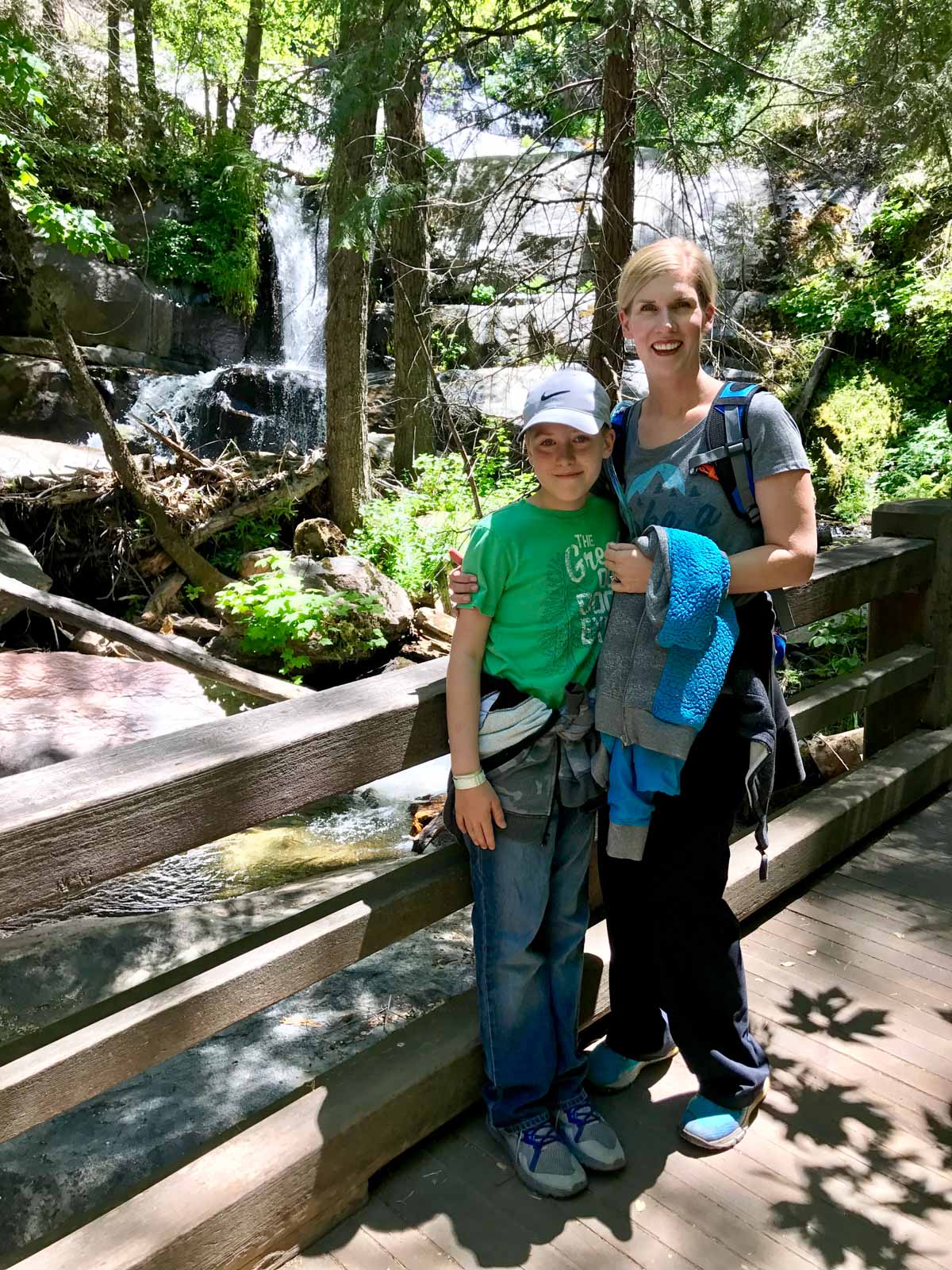 We enjoyed the hike down to the cave as much as the cave itself.  We're talking beautiful waterfalls, lush green landscape, and a really good workout!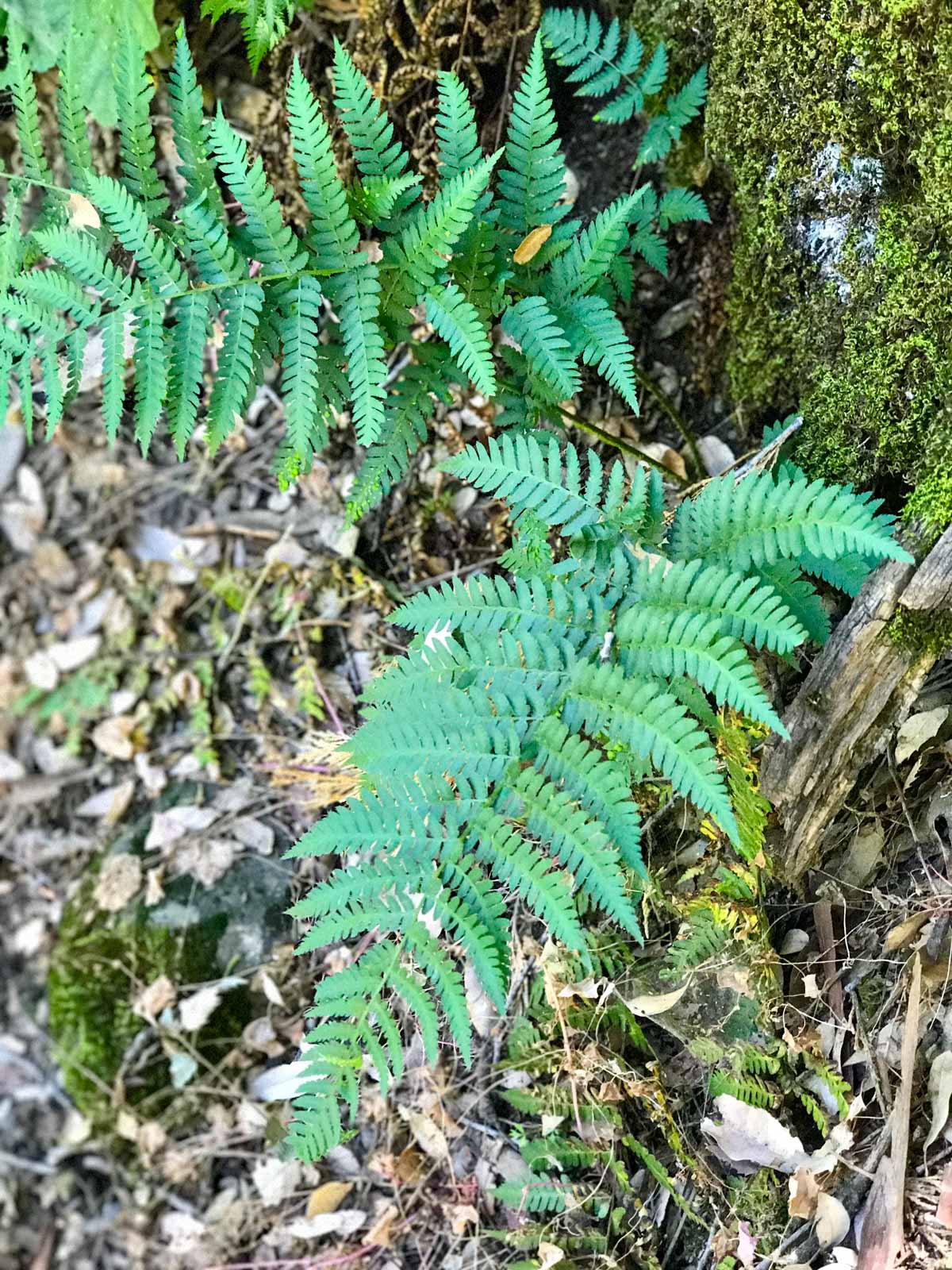 Moro Rock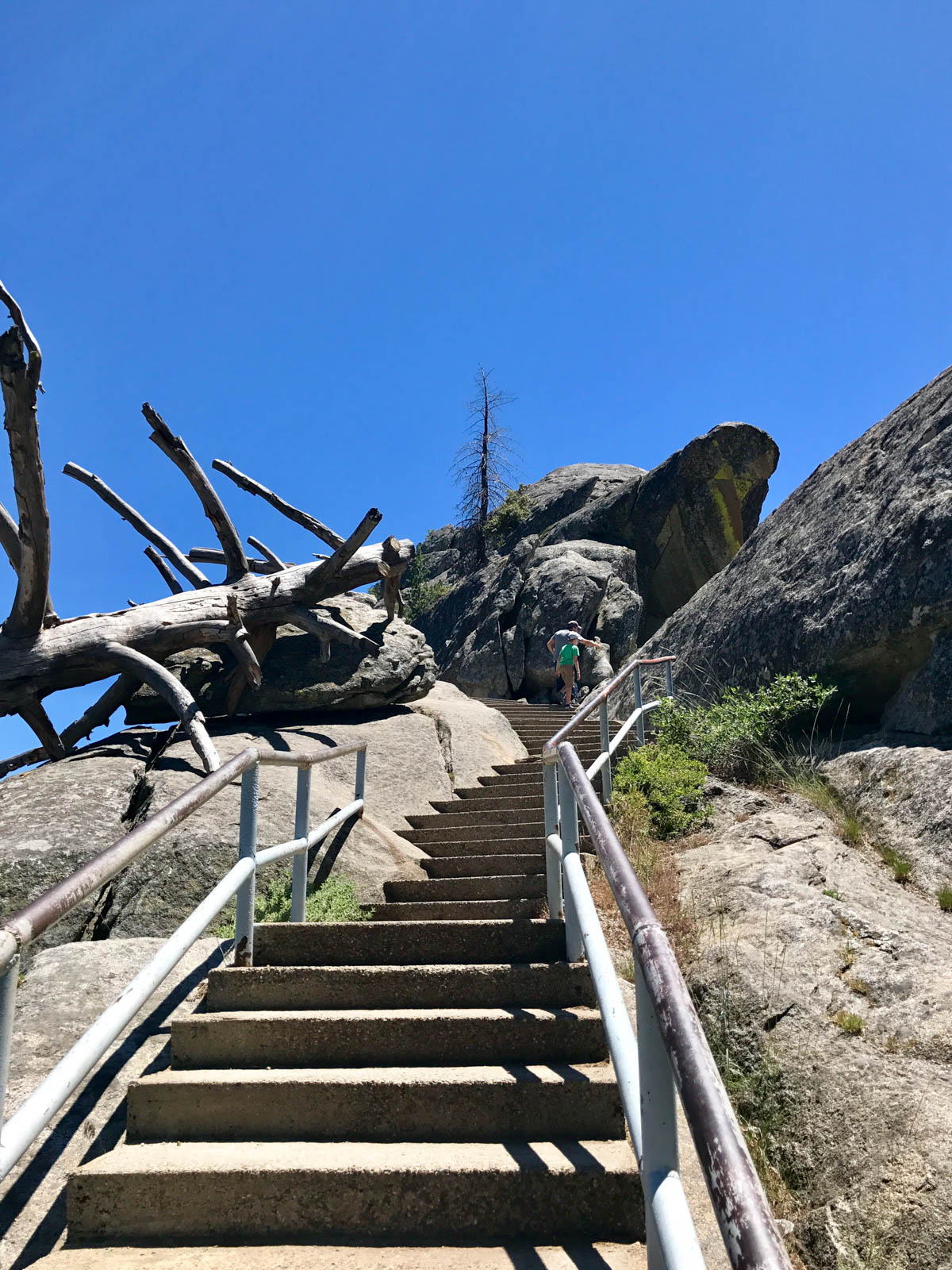 You'll definitely want to take the nearly 400 steps to the top of this giant granite dome called Moro Rock to take in sweeping views of the Great Western Divide.  The top may be a little challenging for those who are not fond of heights, but it's worth it!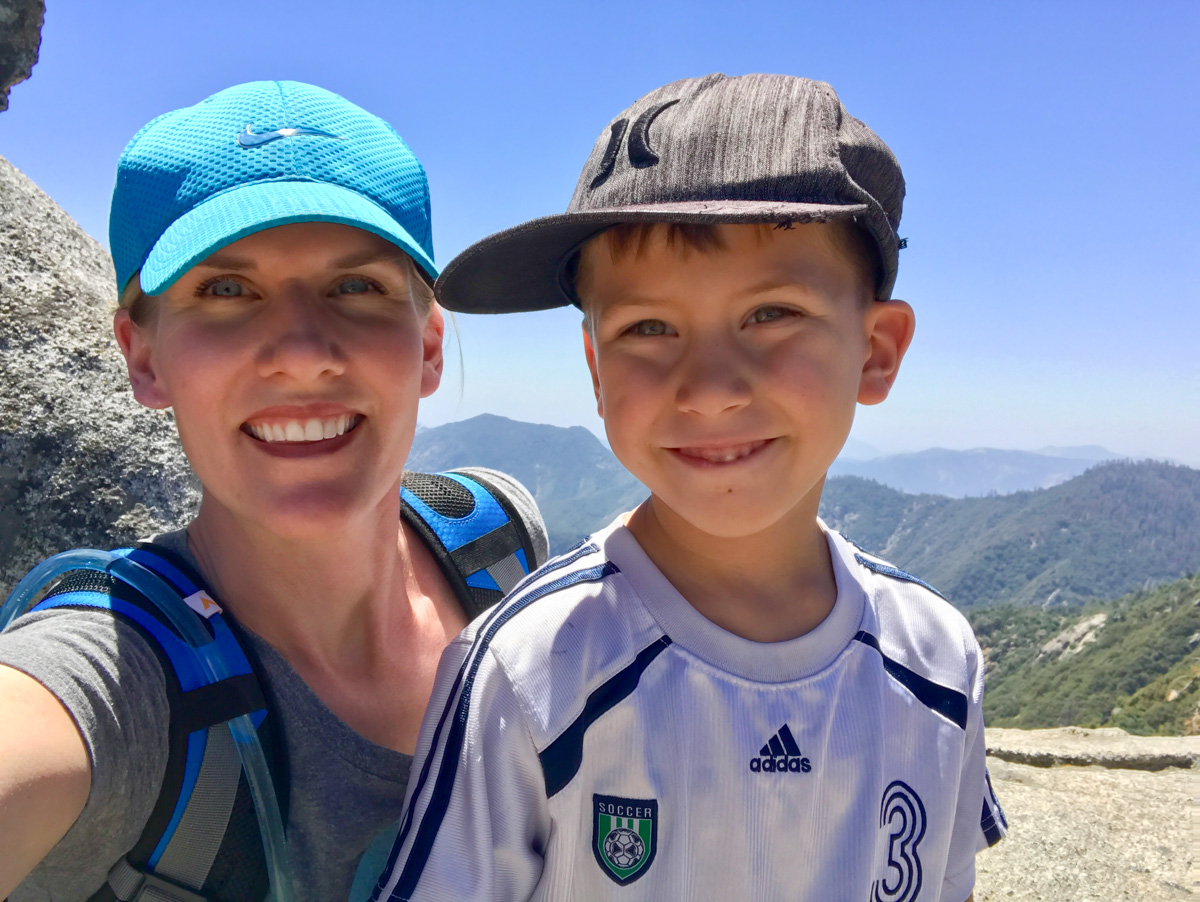 We came back another day and climbed to the top to catch the sunset.  It was a lot less crowded than our daytime climb, and it was pretty spectacular to watch sun go down from such a high point.  It didn't get dark in the park until about 8:00pm so we had plenty of time after dinner to do more exploring.  Just around sunset was the best time to see wildlife like deer and bear.  It's nice to explore without the heat of the day, and without as many people to contend with.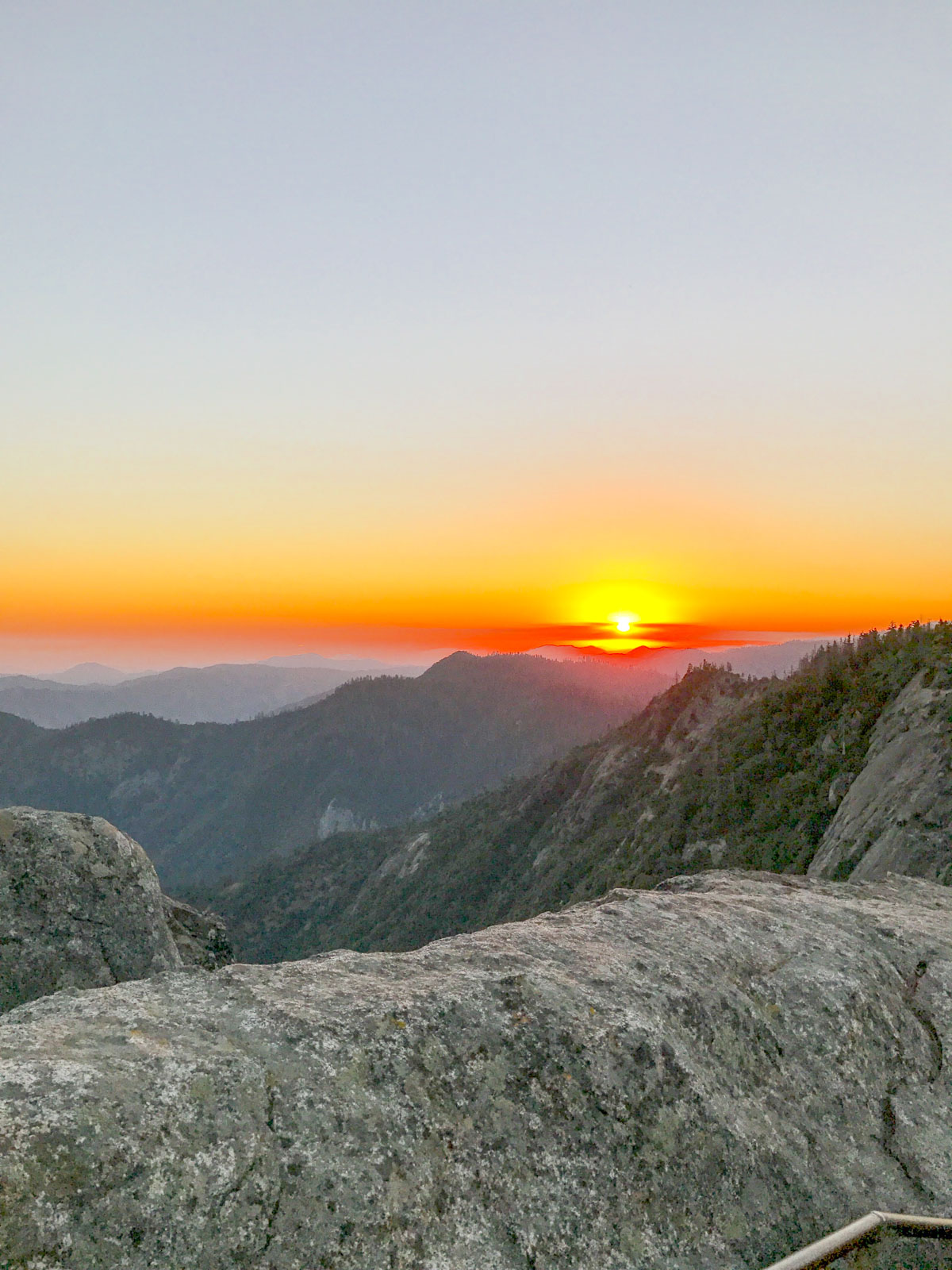 Muir Grove Trail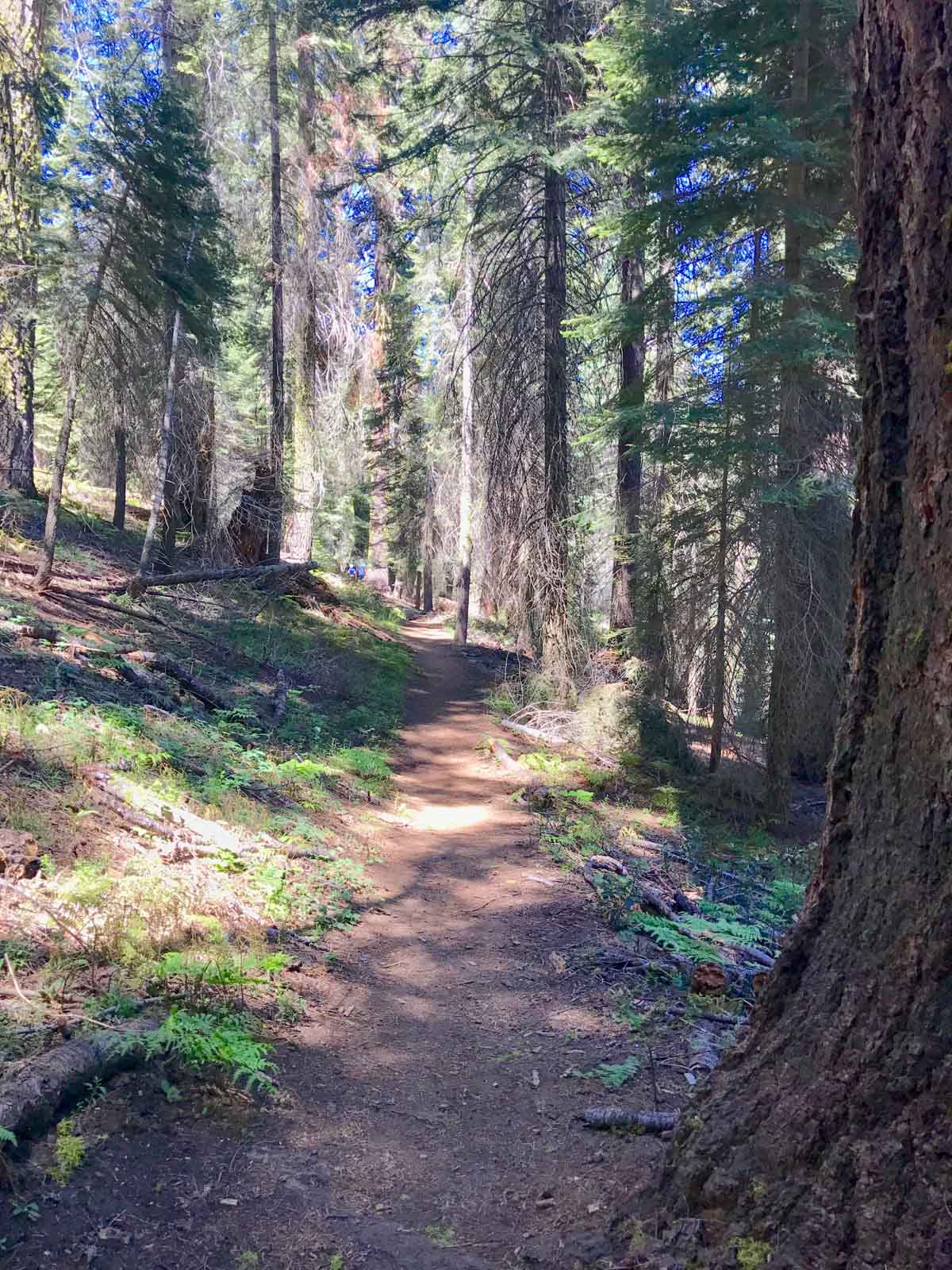 Early explorer John Muir often wrote about the peacefulness found among these giant trees, and we found this hike to be easy, but longer than expected (about 4 miles, even though our guide book told us 2 miles), with lots of shade and gentle ups and downs.  At the end, you come to a cathedral like grove of giant sequoias.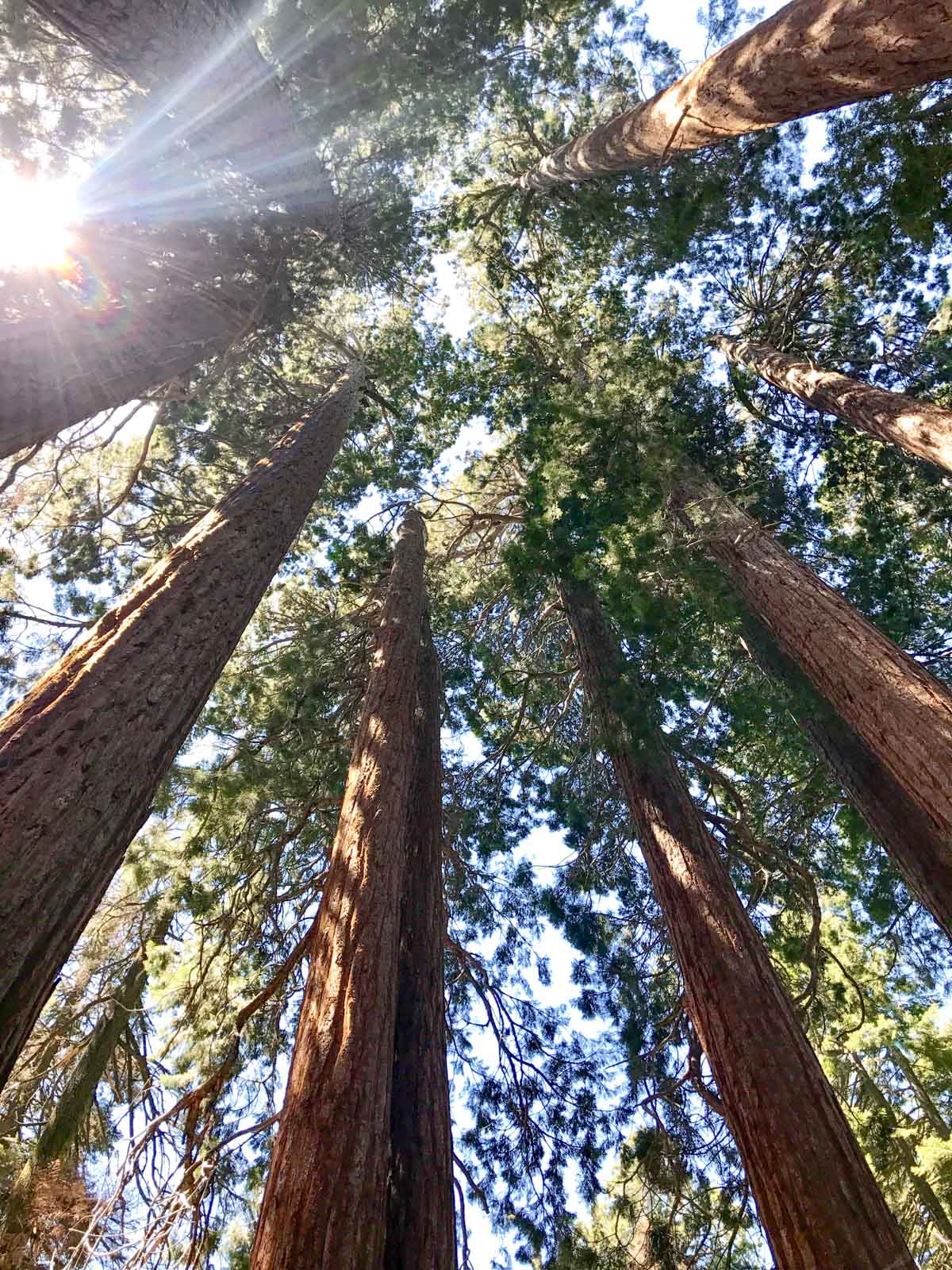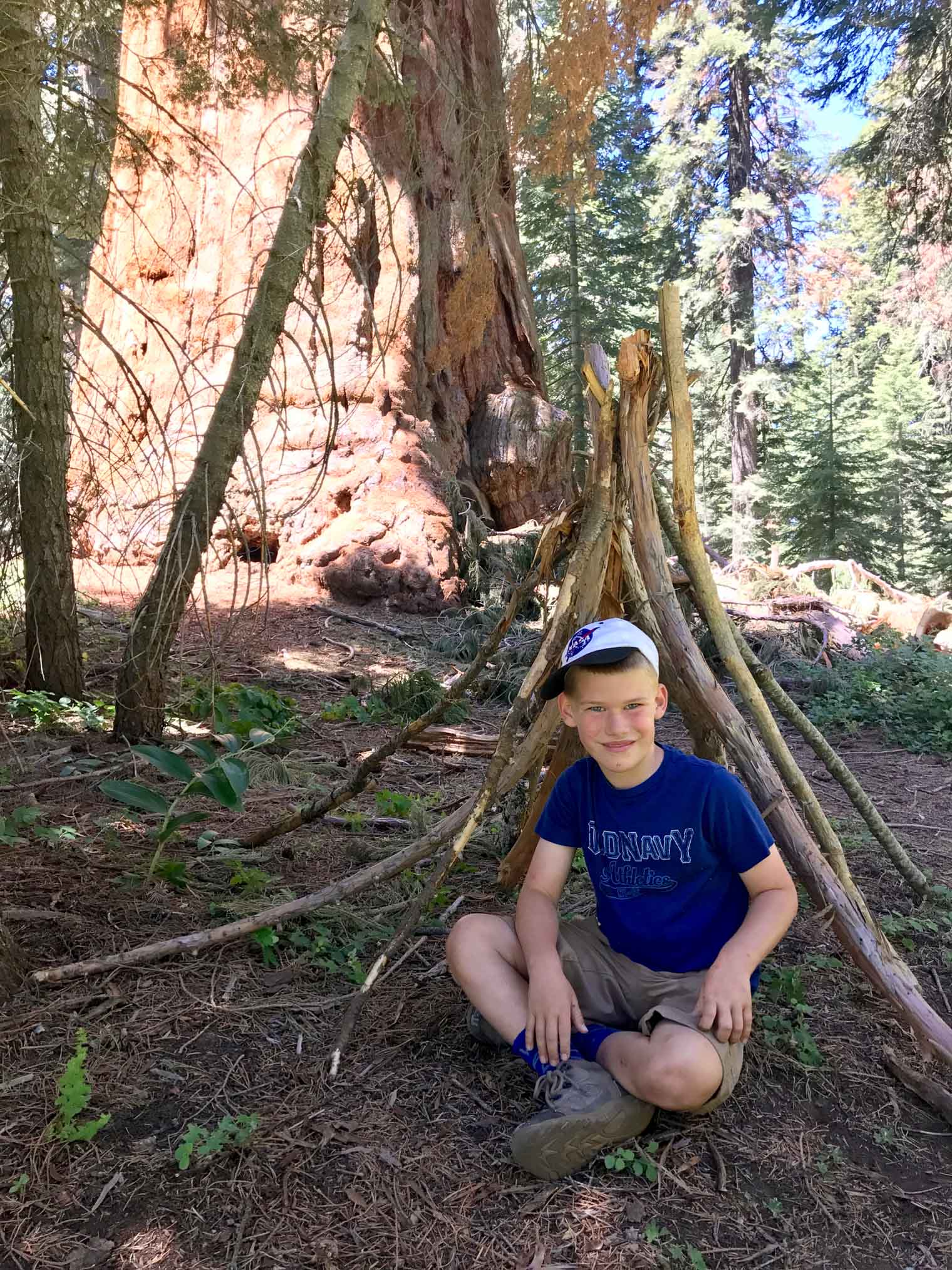 Caleb took a hiking break to build himself a tee-pee.  See that giant tree behind him!
Tokopeh Falls Trail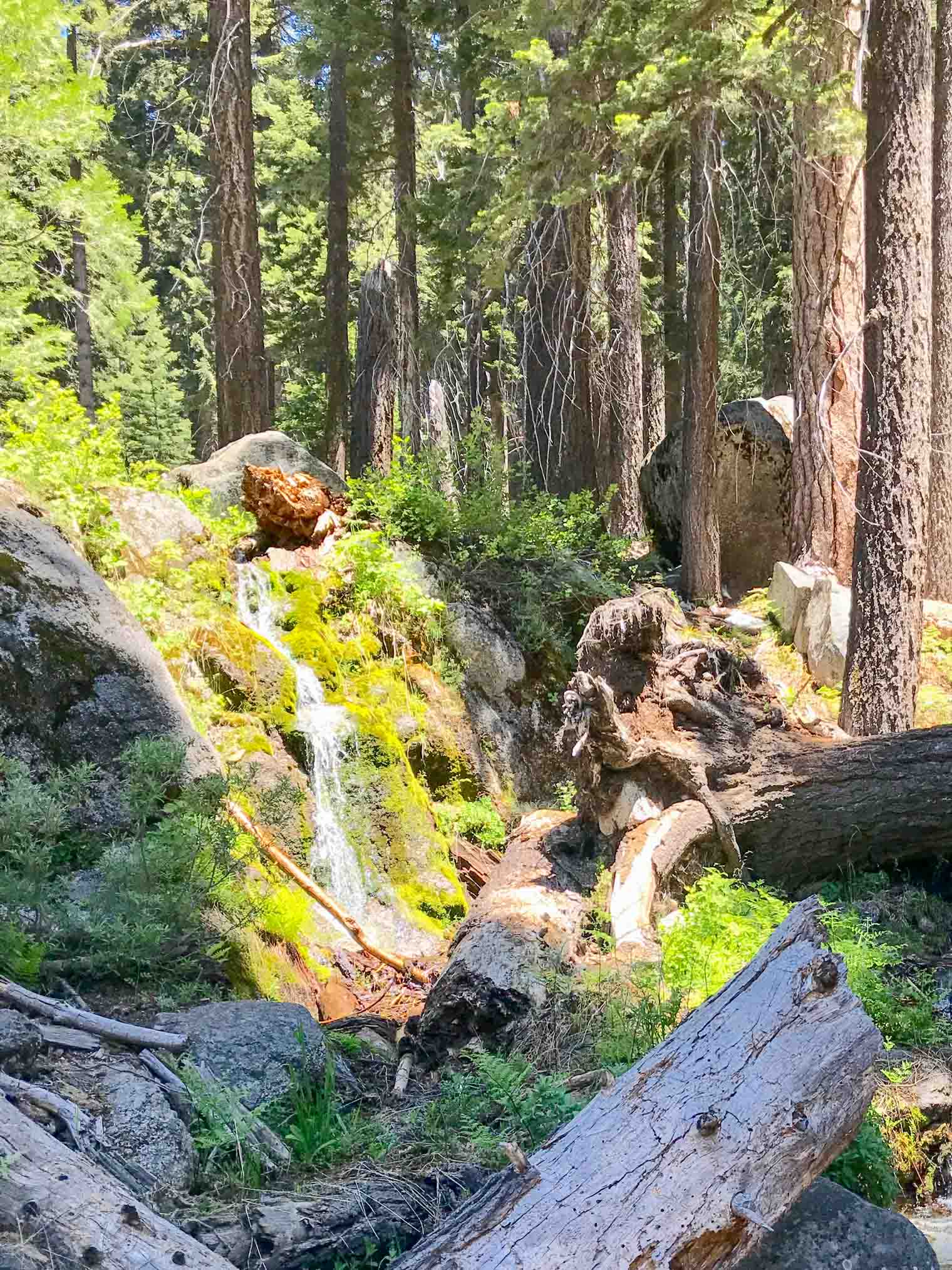 This is a 4.2 mile moderate hike (half sunny, half shady) along the Marble Fork of the Kaweah River.  We Arizona hikers always get excited about exploring near water!  In the early summer, the Sierra Nevada snowmelt makes an impressive cascade of water.  We were warned to be very careful near the river, as people can underestimate the power of the current and there had been recent drownings.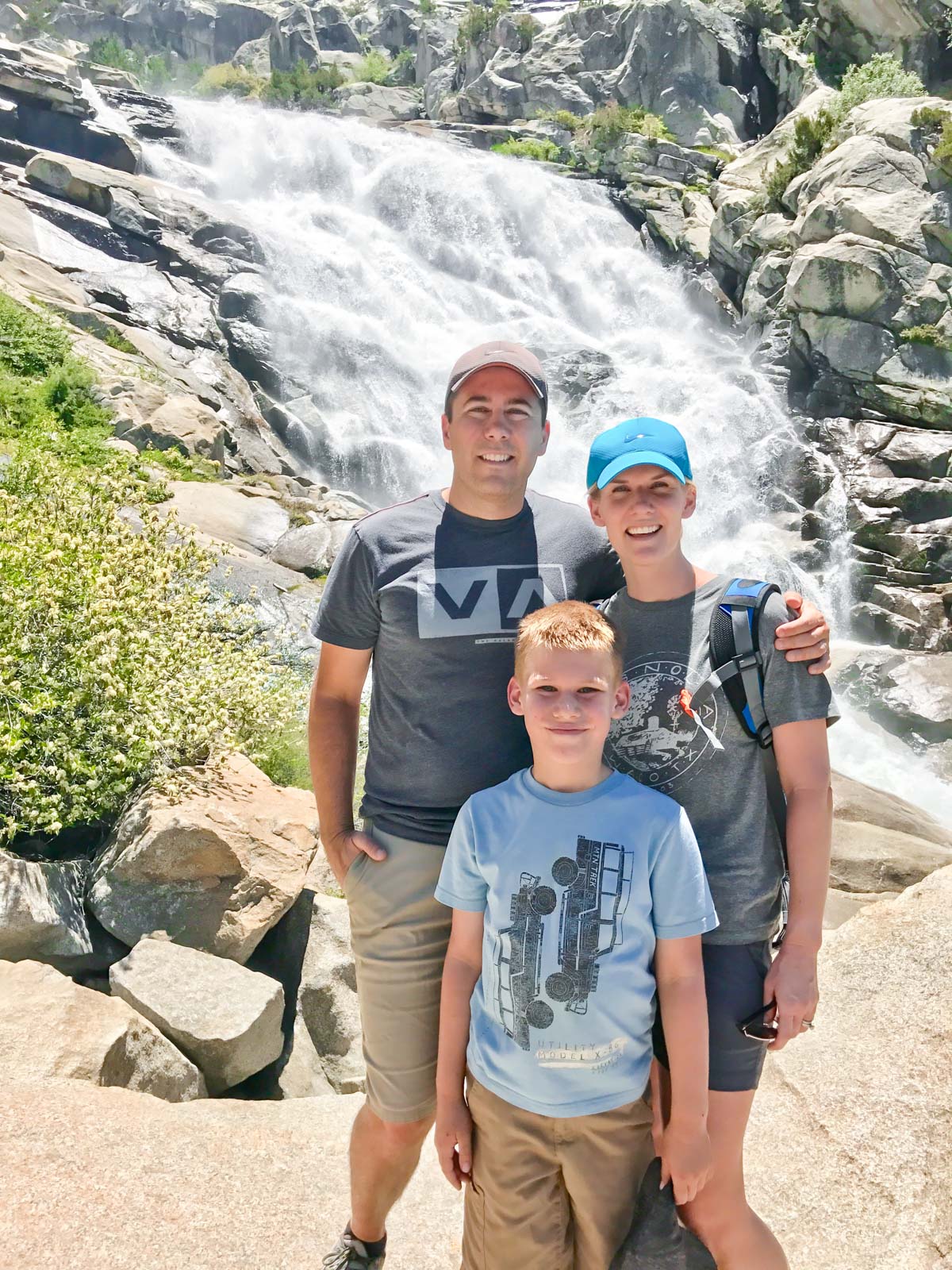 Tunnel Log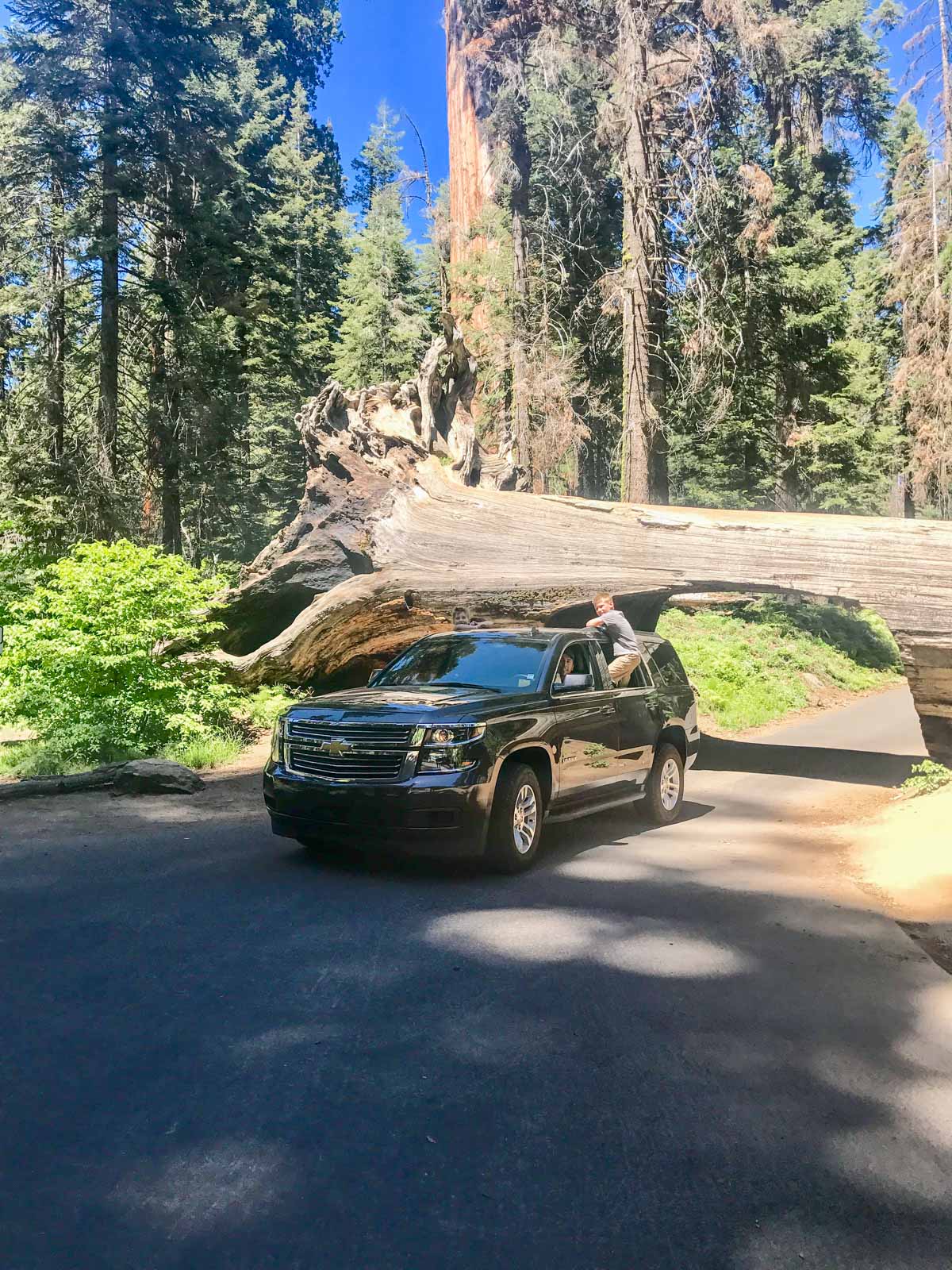 Who can resist driving through a tree? Clearance 8 feet.  Please keep your hands and feet inside the vehicle!
Crescent Meadow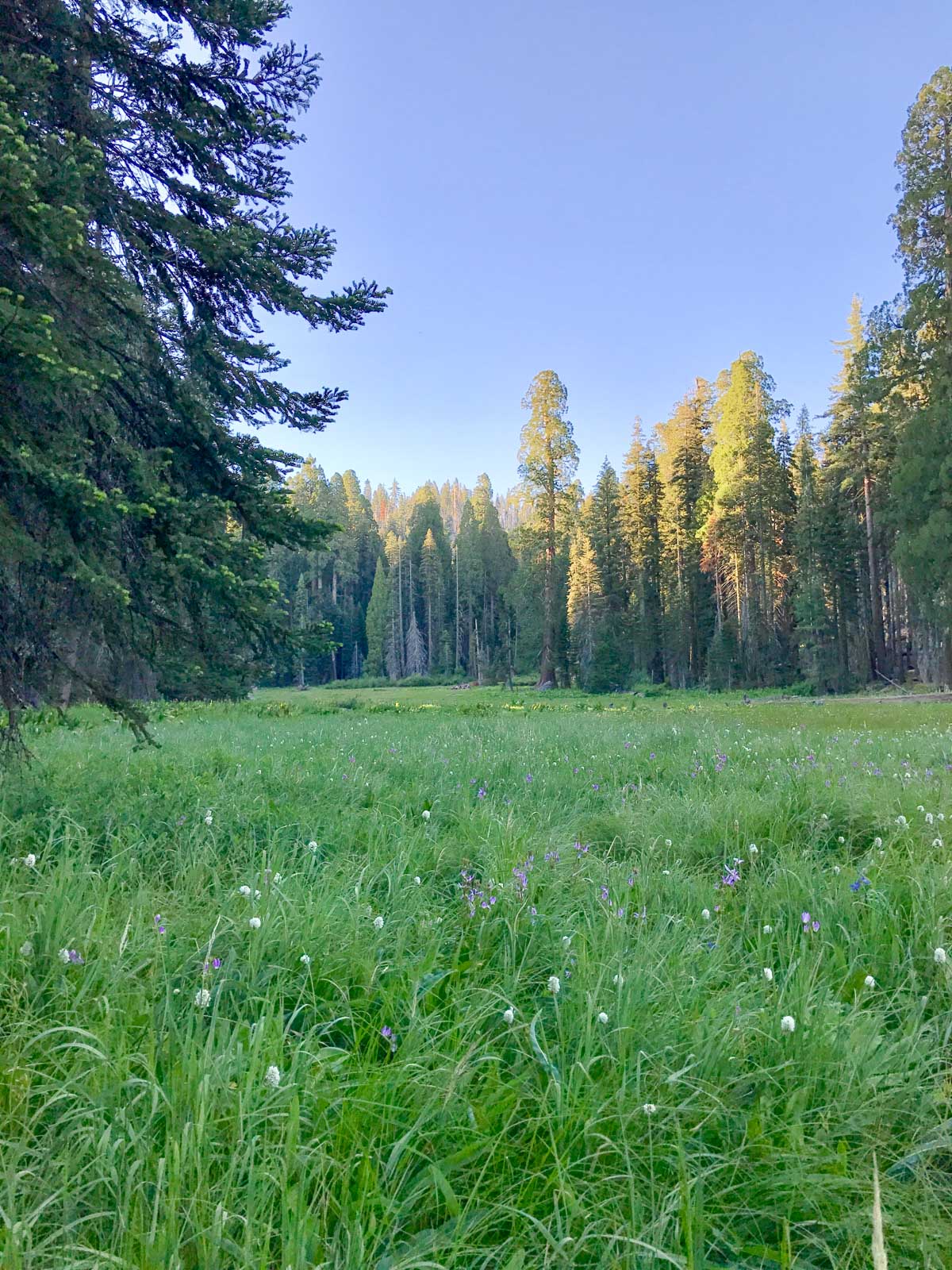 This is one area I wish we had explored more.  We visited Crescent meadow just before our hike up to Moro Rock at sunset hoping to see a bear or two munching away on berries and wildflowers.  There is a 2.2 mile hiking loop that takes you to see Tharp's Log, which is a hollowed out log that has been converted into a rustic mountain cabin.  Next time!
Dorst Creek Campground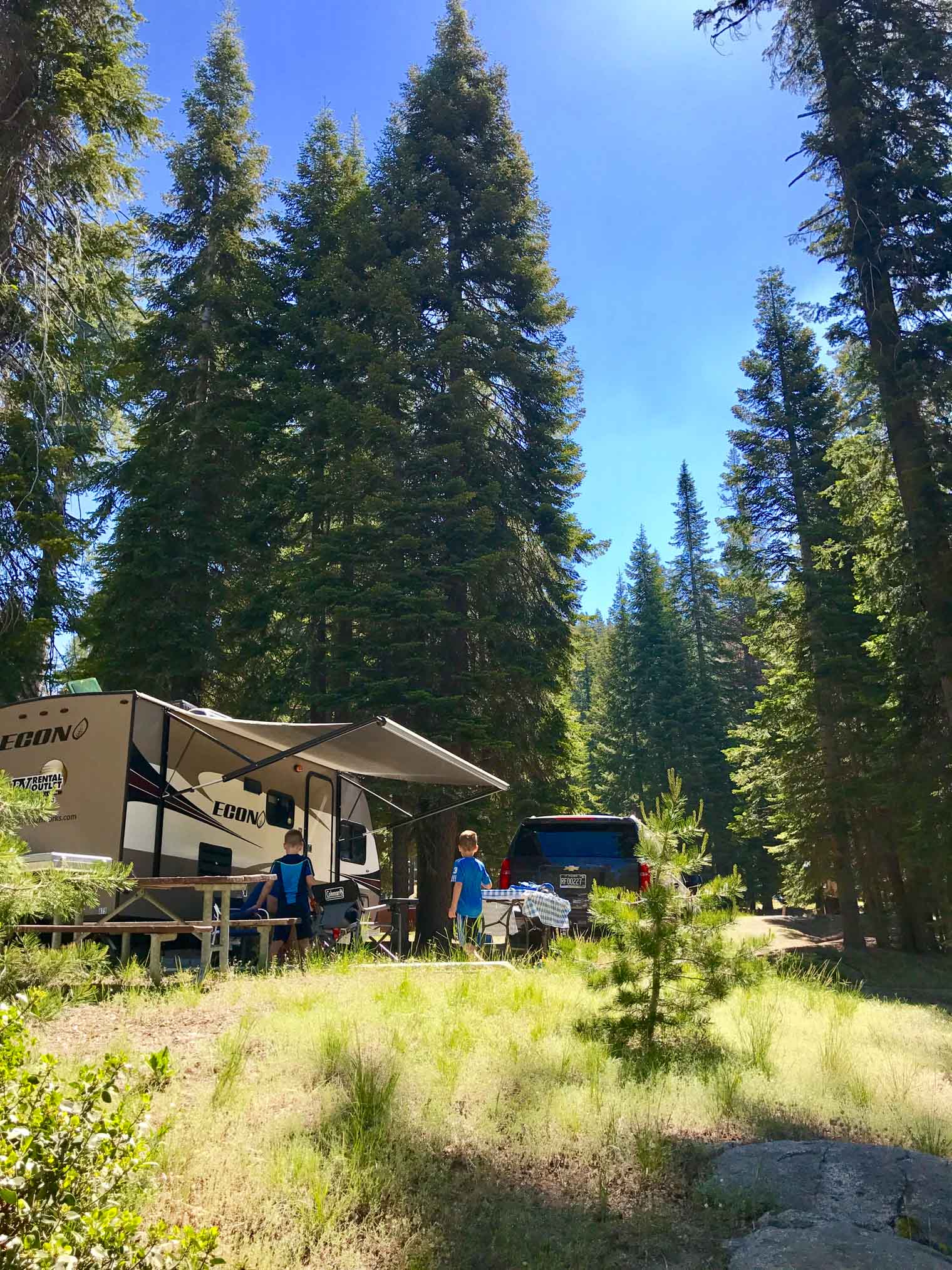 If we came back to visit Sequoia National Park again, we would stay in Dorst Creek Campground again.  Most of the sites were shady and green, and although National Park camping can be very crowded, it was very quiet and peaceful.  Although it is further from the Lodgepole Visitor Center, there is a shuttle that will take you to the main areas of the park.  The boys loved that they could go explore down by the creek, and I was glad it wasn't a big river I had to worry about them falling into!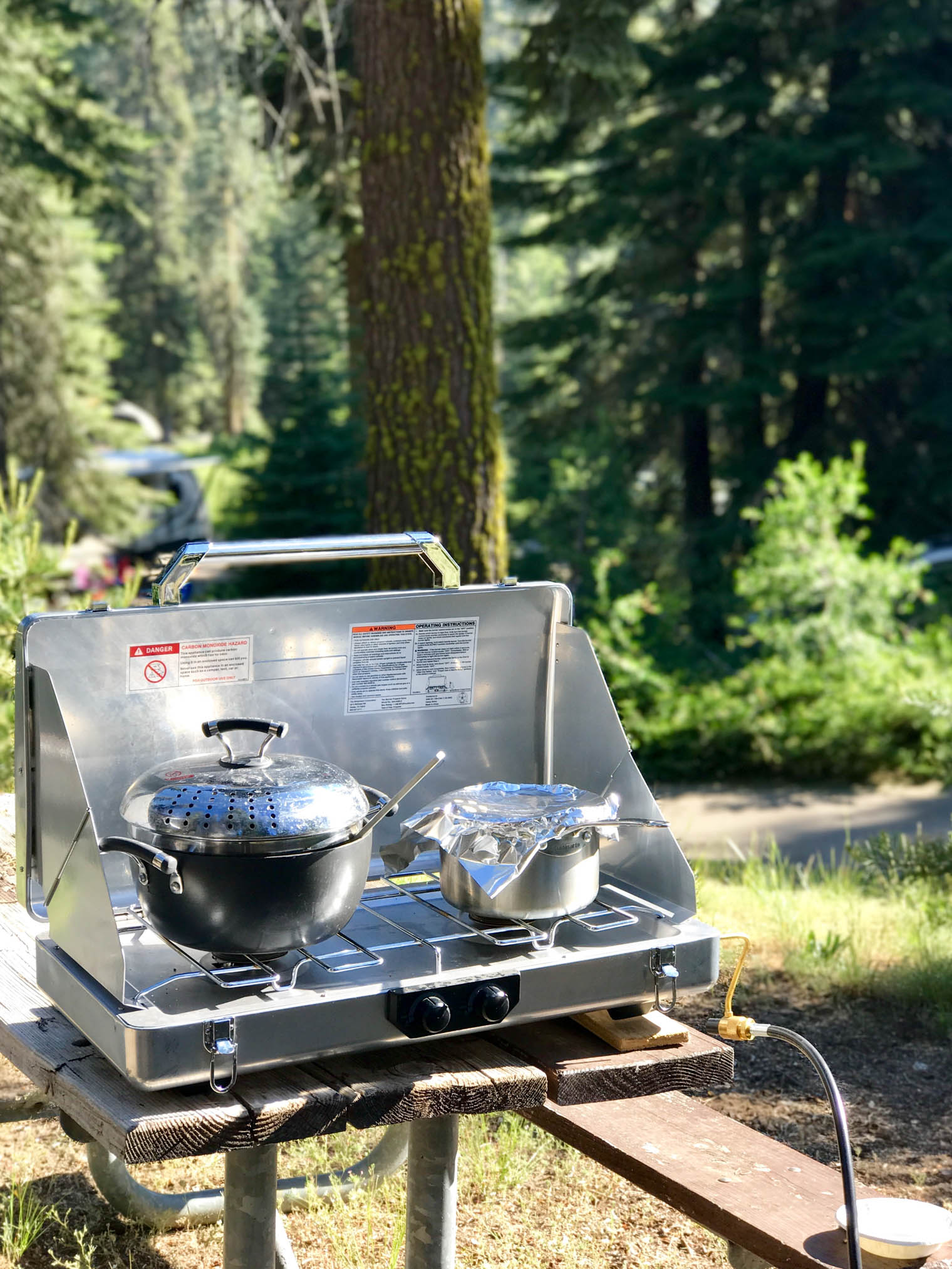 We brought the boys' scooters, and they liked the paved roads that wound through the campground.  We did have one unfortunate incident were a pesky rock met up with a scooter wheel at just the wrong moment causing Lincoln to go over his handlebars and loose the tip of his big toe, and gain some impressive road rash under his chin and on his knees.  He lived of course, but let's just say the whole campground heard him howling!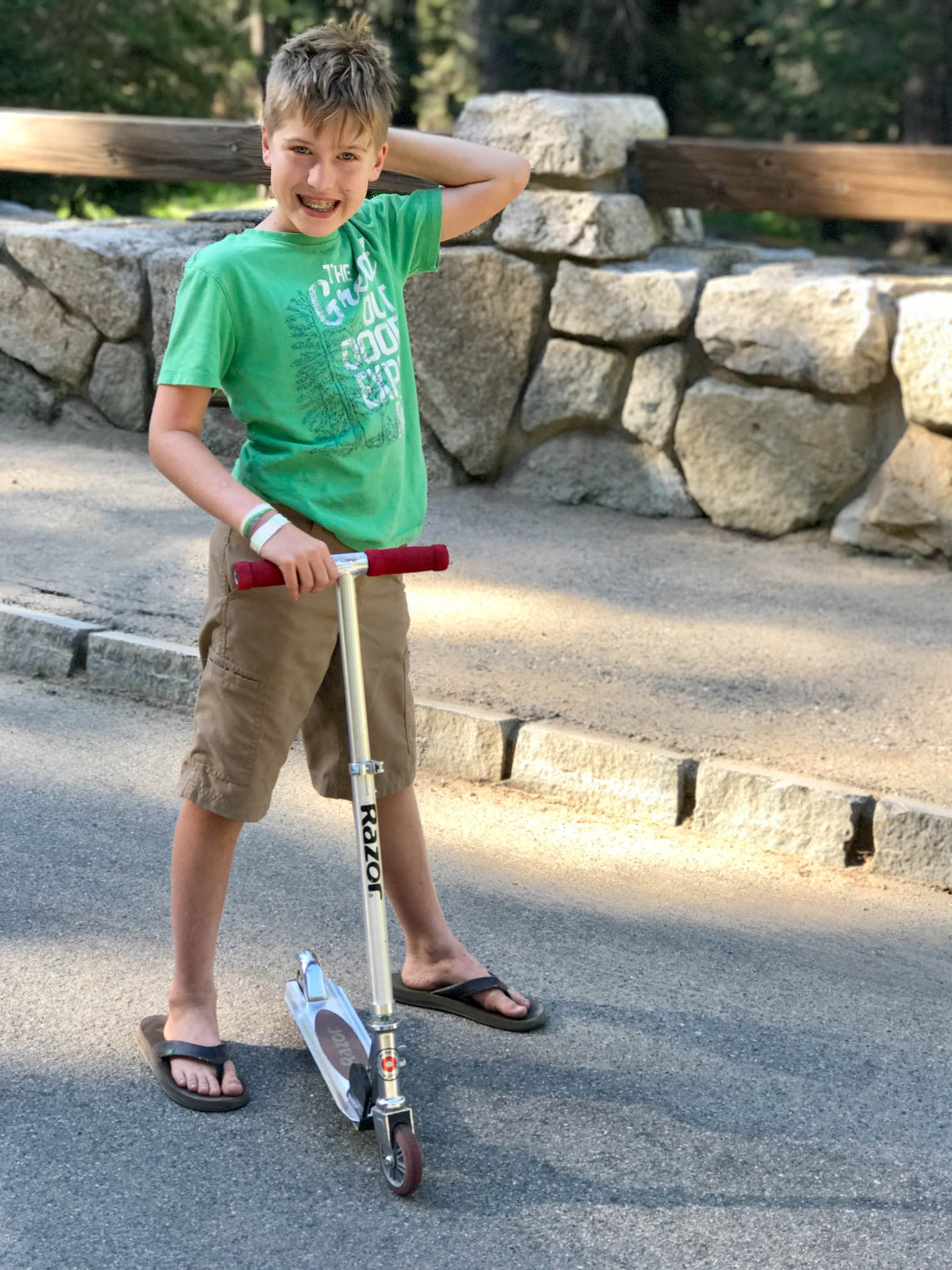 It wasn't uncommon to see deer meandering through the campground.  We had to keep anything with scent (food, toiletries, etc.) in a bear locker, but we didn't see any bear in the campground.  There were a few chipmunks, but they weren't aggressive or annoying if you were trying to prepare food like we've seen at some campgrounds.
Junior Ranger Books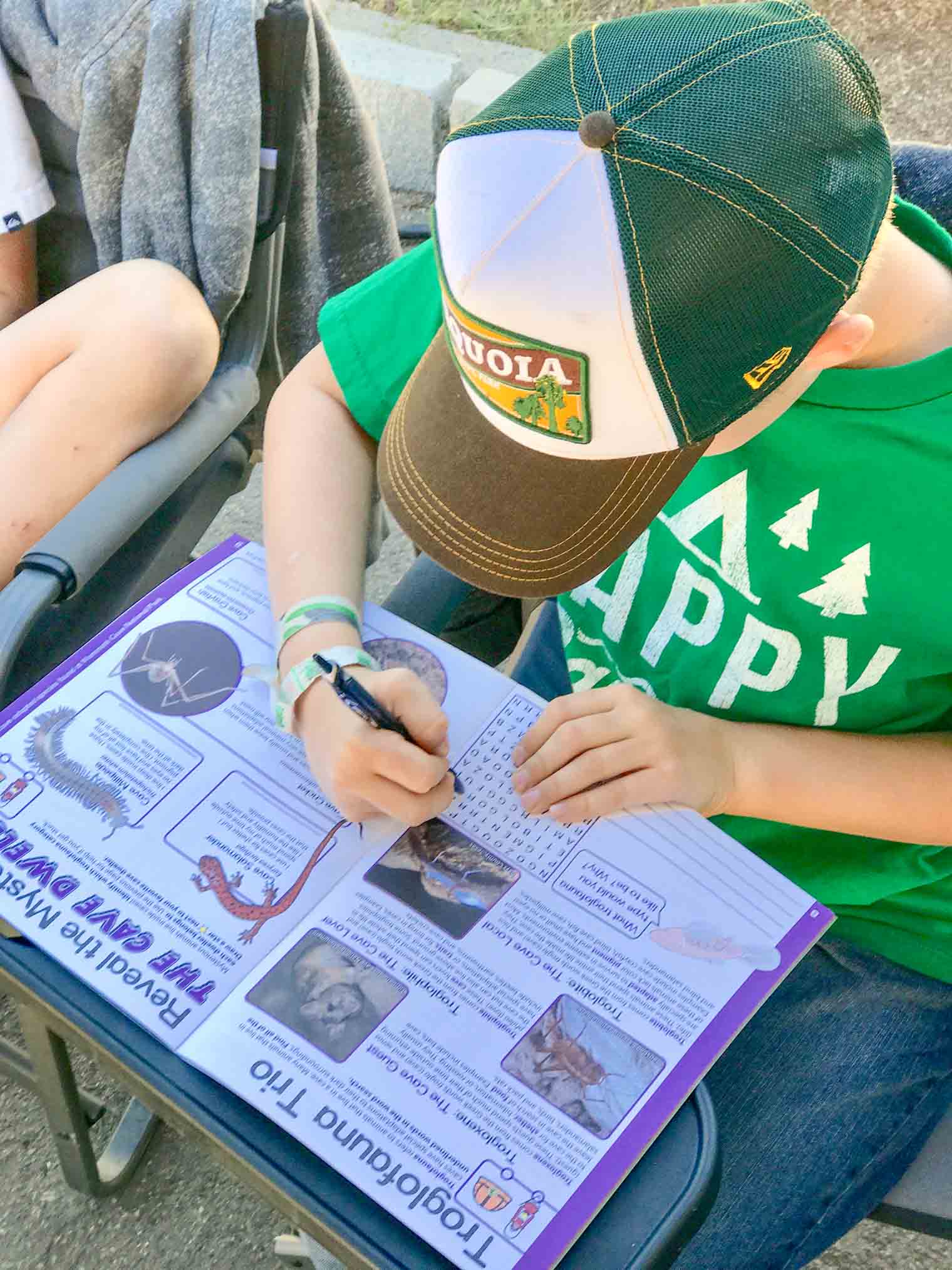 If you visit a national park with kids, make sure you go to the visitor center and ask for a junior ranger book.  The kids can fill them out throughout the week, and they learn so much about the park as they go.  When the book is done, they can bring them back to a park ranger at the visitor center and they will swear them in as junior rangers and present them with a special badge.  Our park ranger had quite the sense of humor and also made them swear to be nice to each other, do the dishes, and lay off the screen time!
You also may be able to take advantage of the Every Kid in a Park program.  If you have a fourth grader you can get into any park for free!
What a beautiful place to visit.  Definitely add it to your bucket list!