If making one large flower arrangement is overwhelming for you or you just want to try something different, a grouping of mini arrangements is an easy alternative.  Here are some tips for how to make several mini arrangements look classy and sophisticated.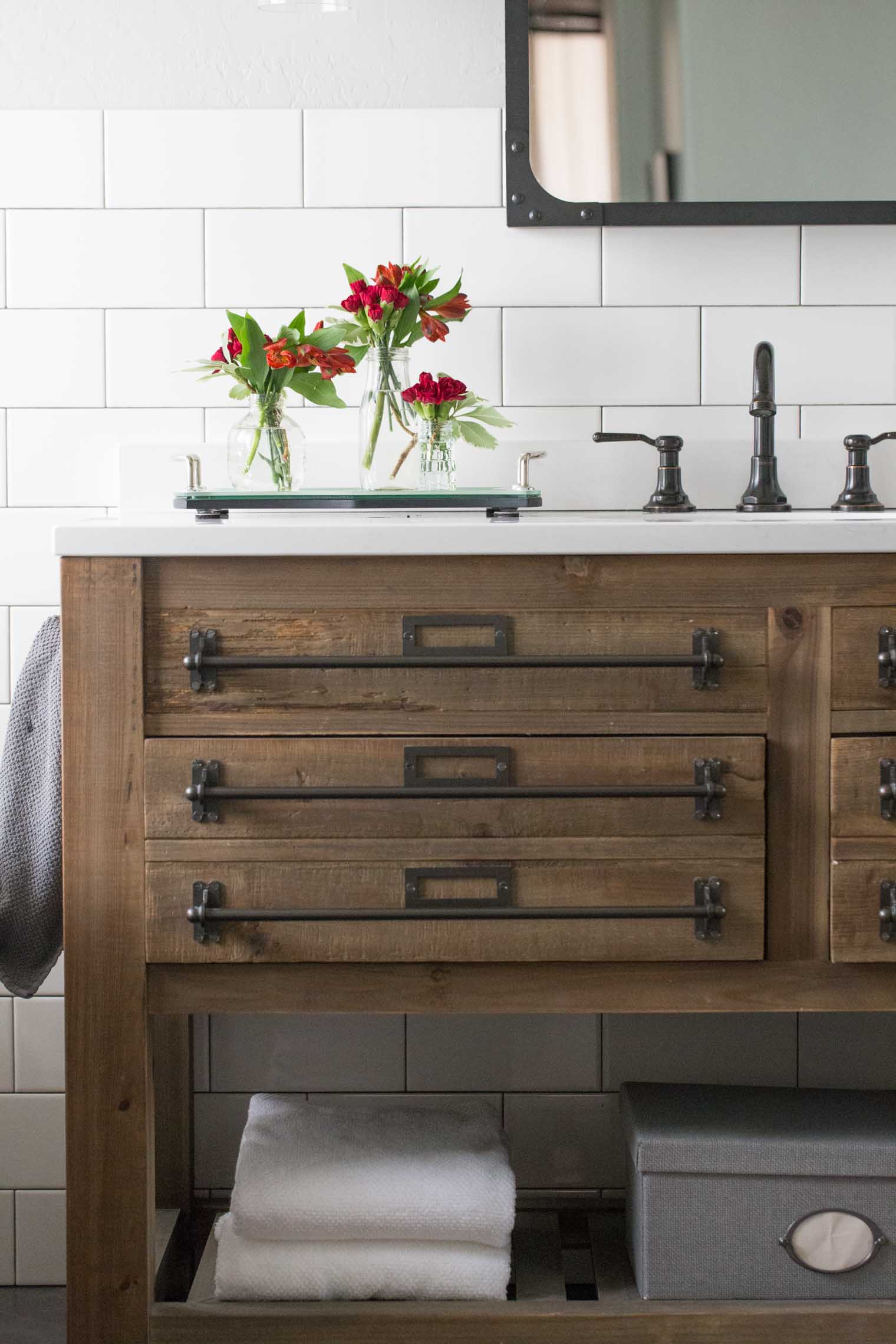 Use flowers in the same color family
All different shades of pink is always lovely for spring or summer, whites and creams are easy and classy, and different shades of red or coral add a nice pop of color and drama.  For this grouping, I used one bunch of Peruvian Lilies and one bunch of mini Carnations.  They were each $3.99 at Trader Joe's and I like them both because they last a long time. I shot these images the same day I arranged them, and over the next ten days they opened up and filled out beautifully!
Use Vases with Varying Heights
I like to pick one taller vase, one wider vase, and one very small vase.  You don't need to buy vases, just use what you might already have on hand.  For this grouping, I used an apple juice bottle, a Frappucino bottle, and a tiny salt shaker.  The vases don't all have to be the same material, but should have some commonality.  For example, you could use all different white vases, or all clear glass vases, or even a mixture of different metallic vessels.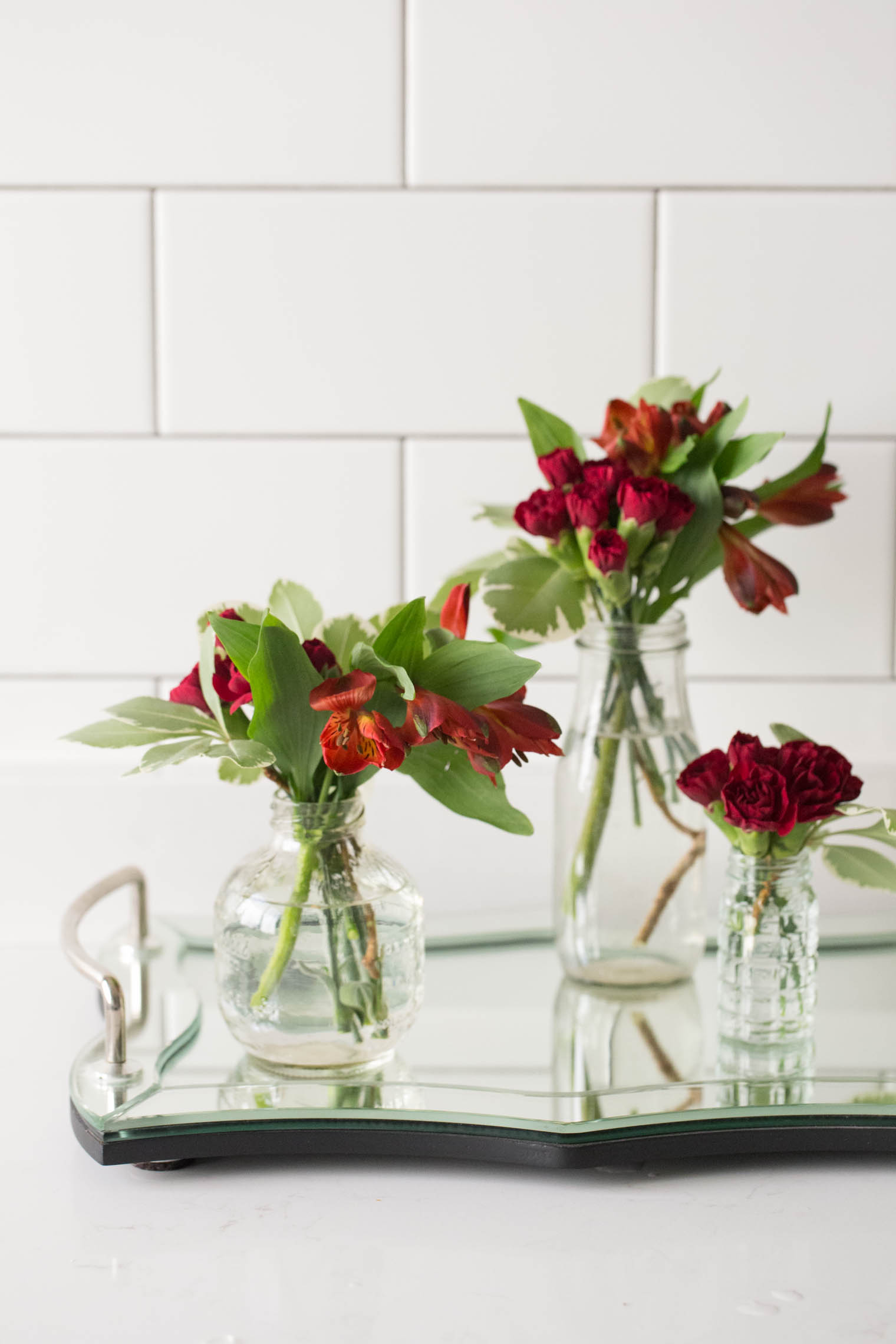 Keep things Odd
And by odd, I mean odd numbers!  Three, five, or seven mini arrangements is much more pleasing to the eye than two, four, or six. And the same rule applies to the flower arrangement themselves.  Aim to use an odd number of each type of flower in each arrangement.  With my two bunches of flowers from Trader Joe's plus some greenery from a bush in my front yard, I was able to make these three mini arrangements as well as one for my kitchen sink, bedside table, and powder room sink.
Group them together
Placing the mini flower arrangements on pretty platter, mirror, or wooden tray helps them come together as one single arrangement.  You could even use an empty vintage picture frame.  Let the little guy have the front row, and then place the taller ones toward the back.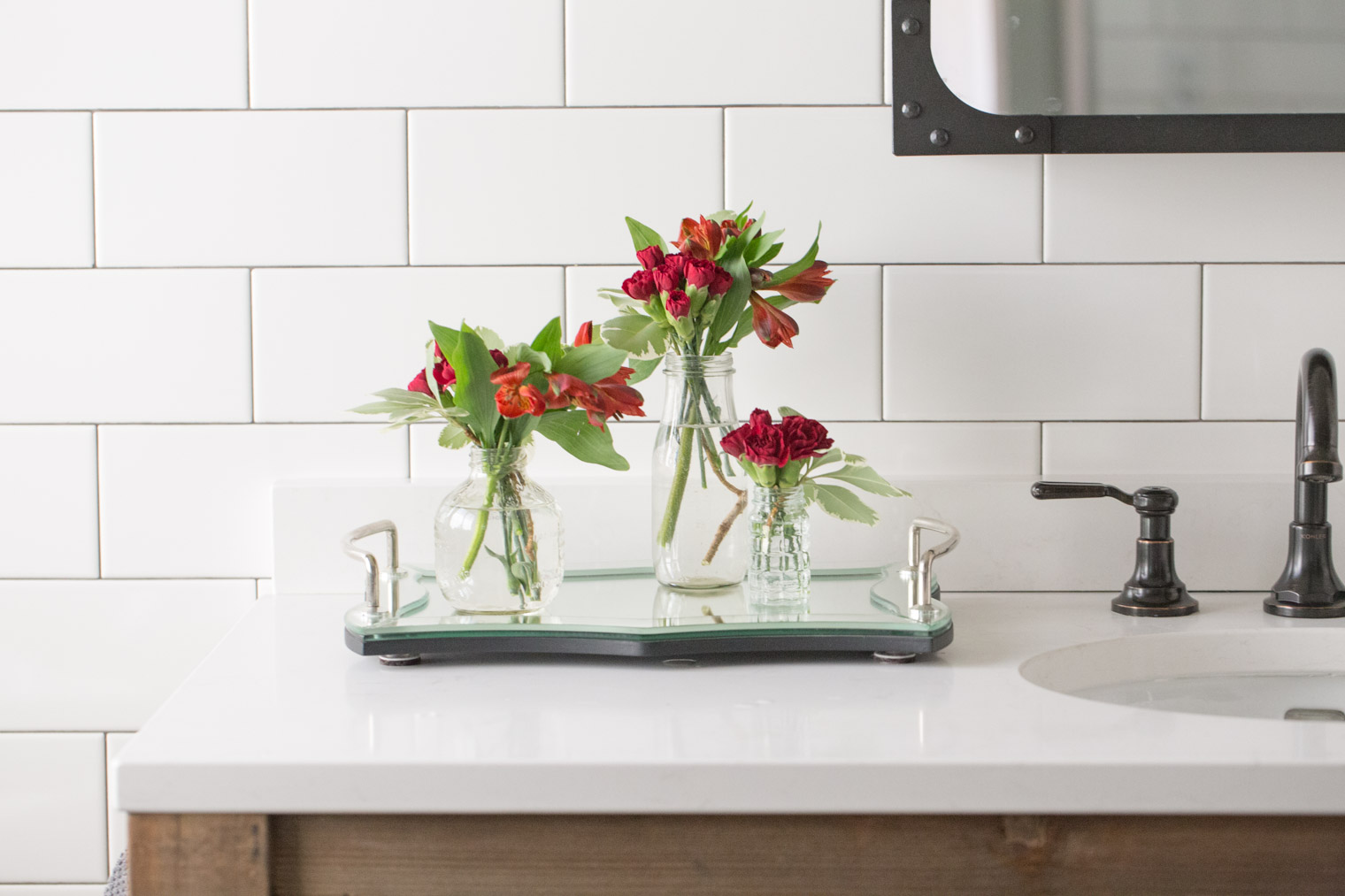 One more tip: To help your arrangements last longer, always remove the leaves that will be below the water, and change out the water every few days.  I have also placed my arrangements in the refrigerator overnight when I arranged them ahead of time for a special event.