We are just getting back into the swing of things after spending a week camping in Sequoia National Park.  Even though we had ZERO connection to internet, I kept thinking about all of you and the things I could to share here.  I'm going to do another post on our favorite places to visit in Sequoia soon, but I thought first I'd share some of the little things I'm glad we brought along.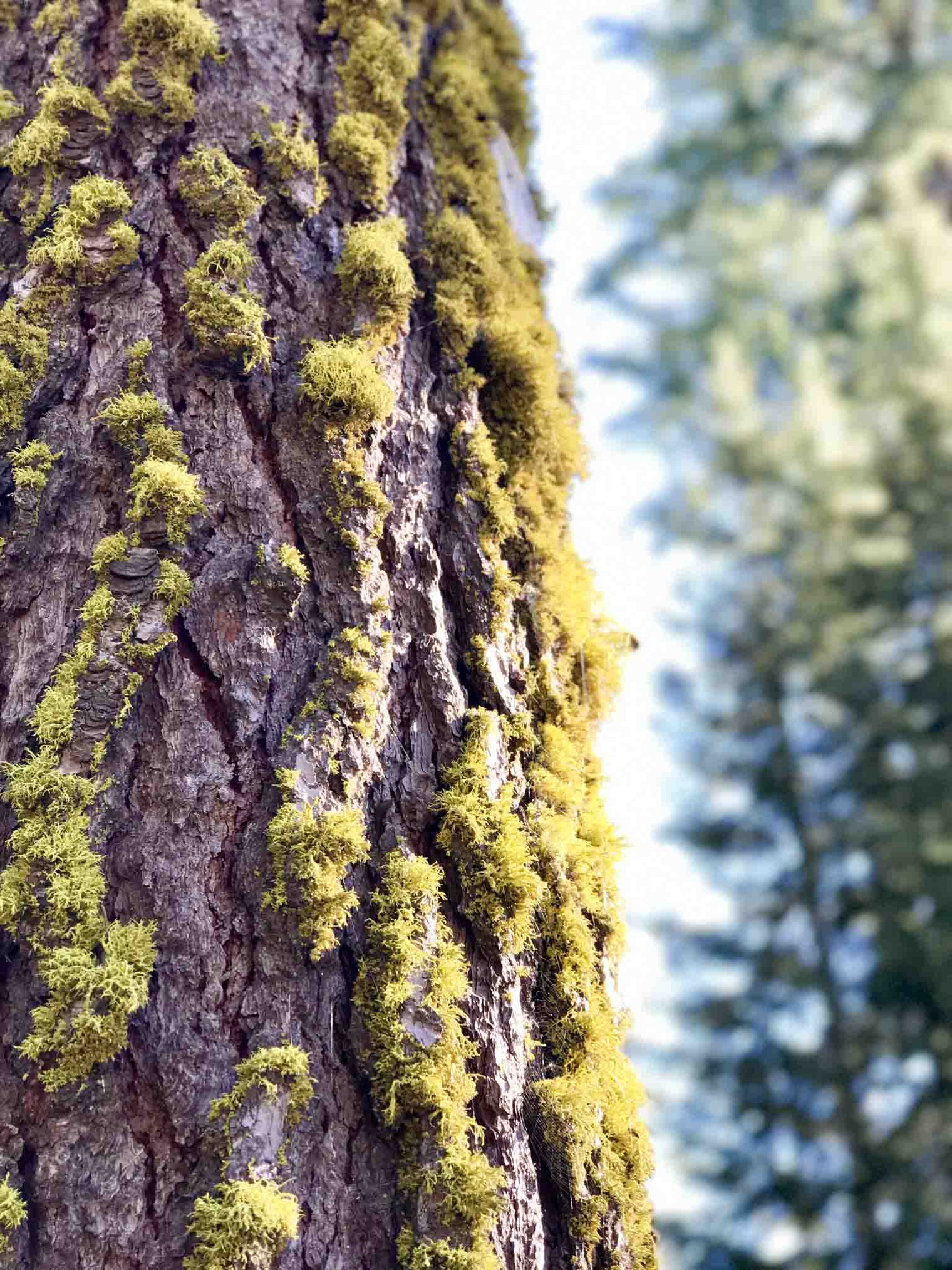 Packing for camping trips can be STRESSFUL – I started a list a month in advance of all the stuff I wanted to bring, and we weren't even tent camping!  Just in case you are planning a camping trip soon, here's a few random things that turned out to be useful and I was glad made it onto the list: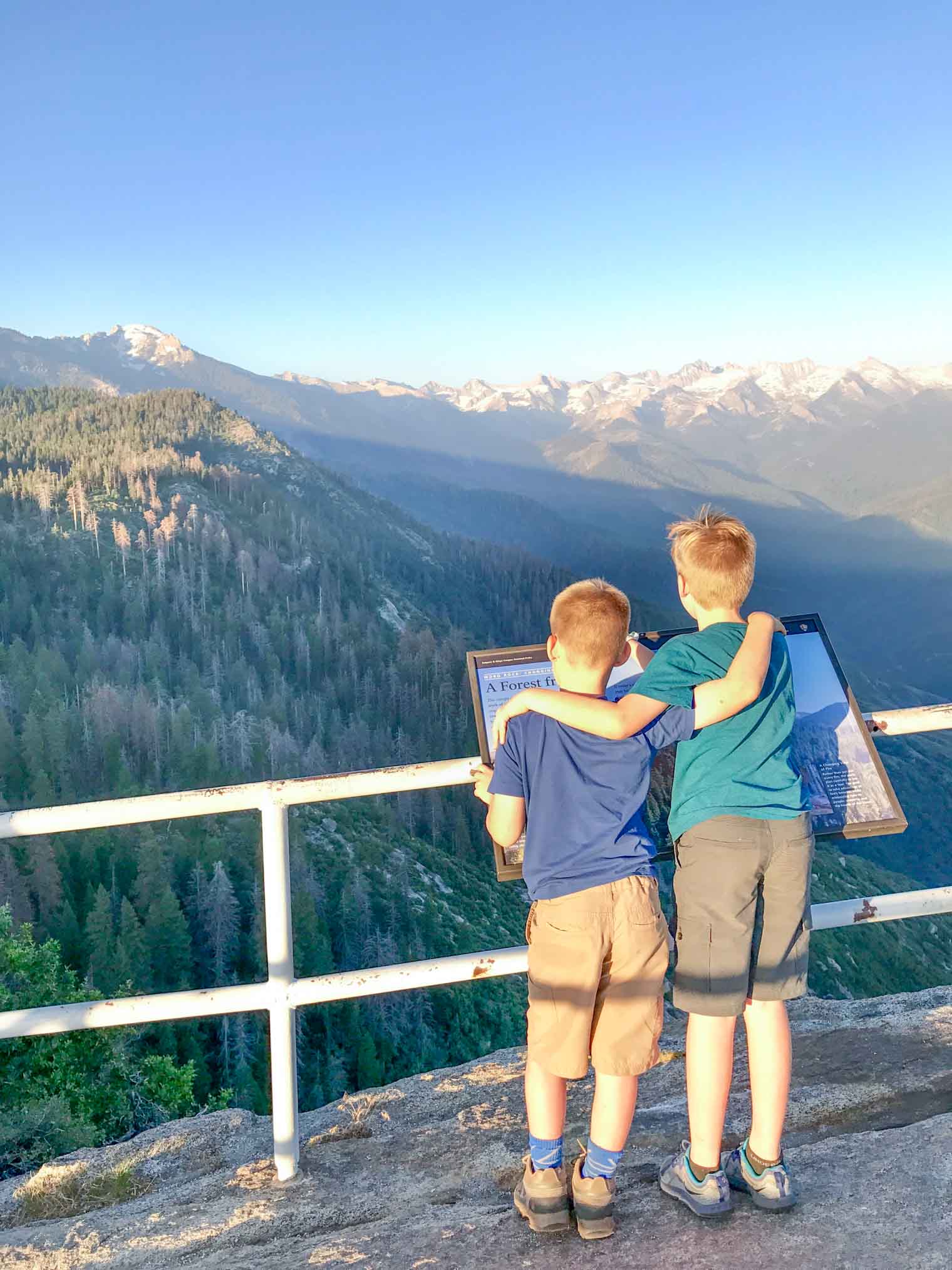 Block Ice
We had a small fridge inside the trailer, but also brought along a cooler for extra food storage.  Instead of buying ice cubes, we packed our food around two large bags of block ice and it lasted four days before it melted!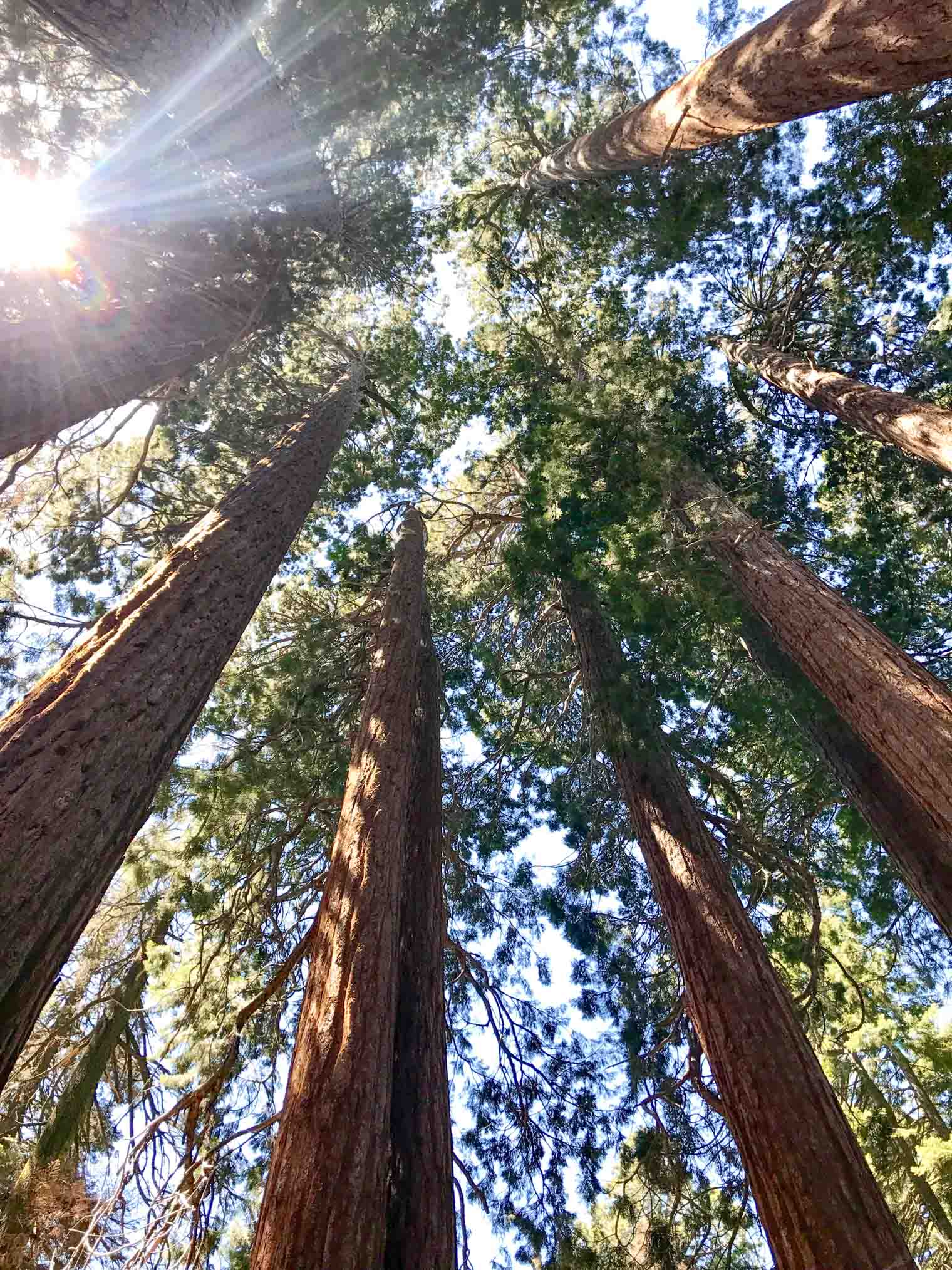 Baby Wipes
Camping is a dirty job for sure!  I brought washcloths, but with no easy access to laundry, it was nice to be able to clean hands and faces without using them up.  The boys did a fair amount of pine cone collecting, which means their hands were covered in sap.  When the dirt found the sap, it was like a permanent dirt tattoo!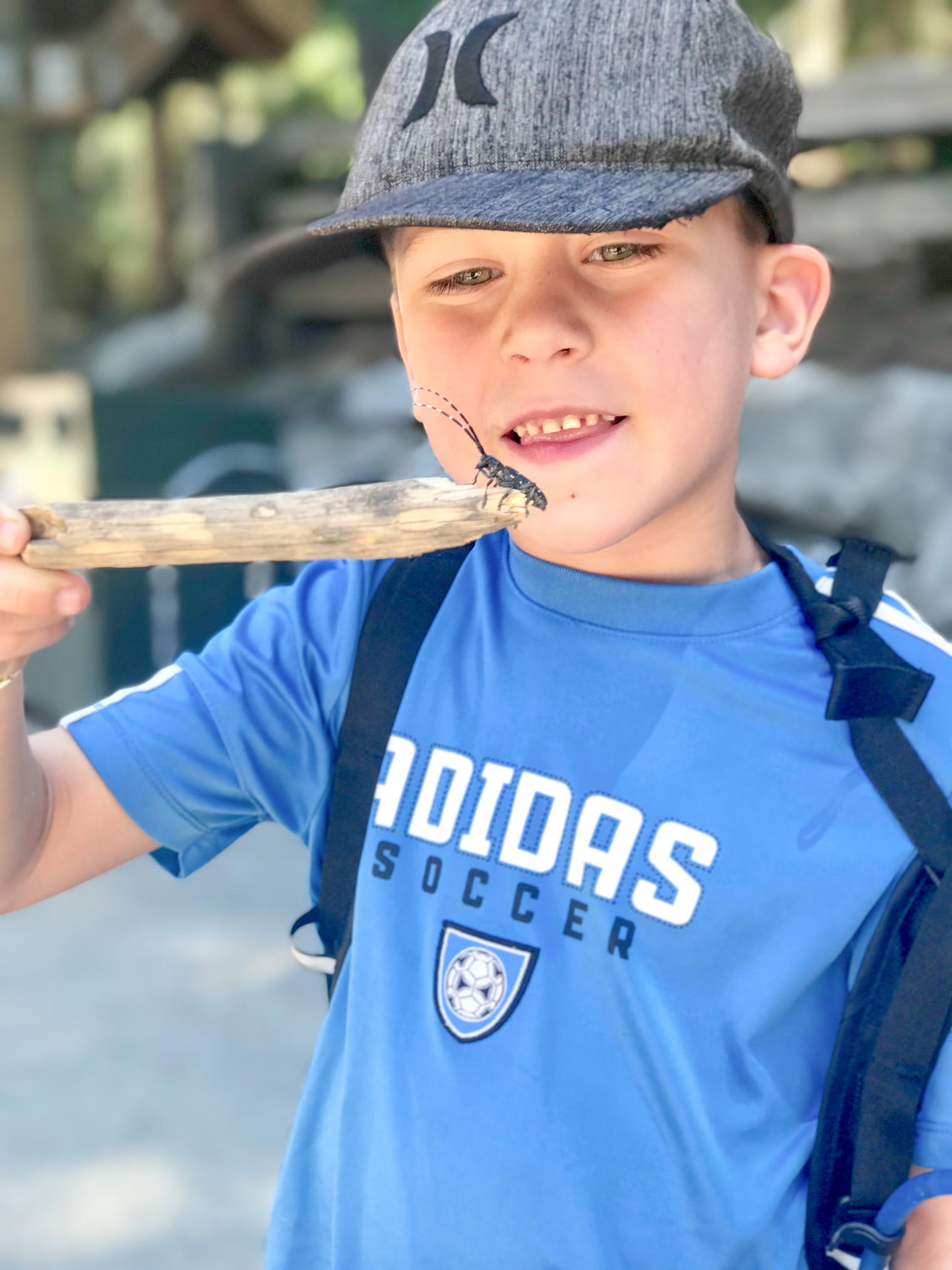 Hammock
We found the perfect little cluster of trees to hang our hammock in.  It became a playground for the boys as well as a favorite napping spot!  Since it takes up almost no room at all, it's definitely worth adding to the list.  Obviously, pretending you are a bat while using the hammock is optional!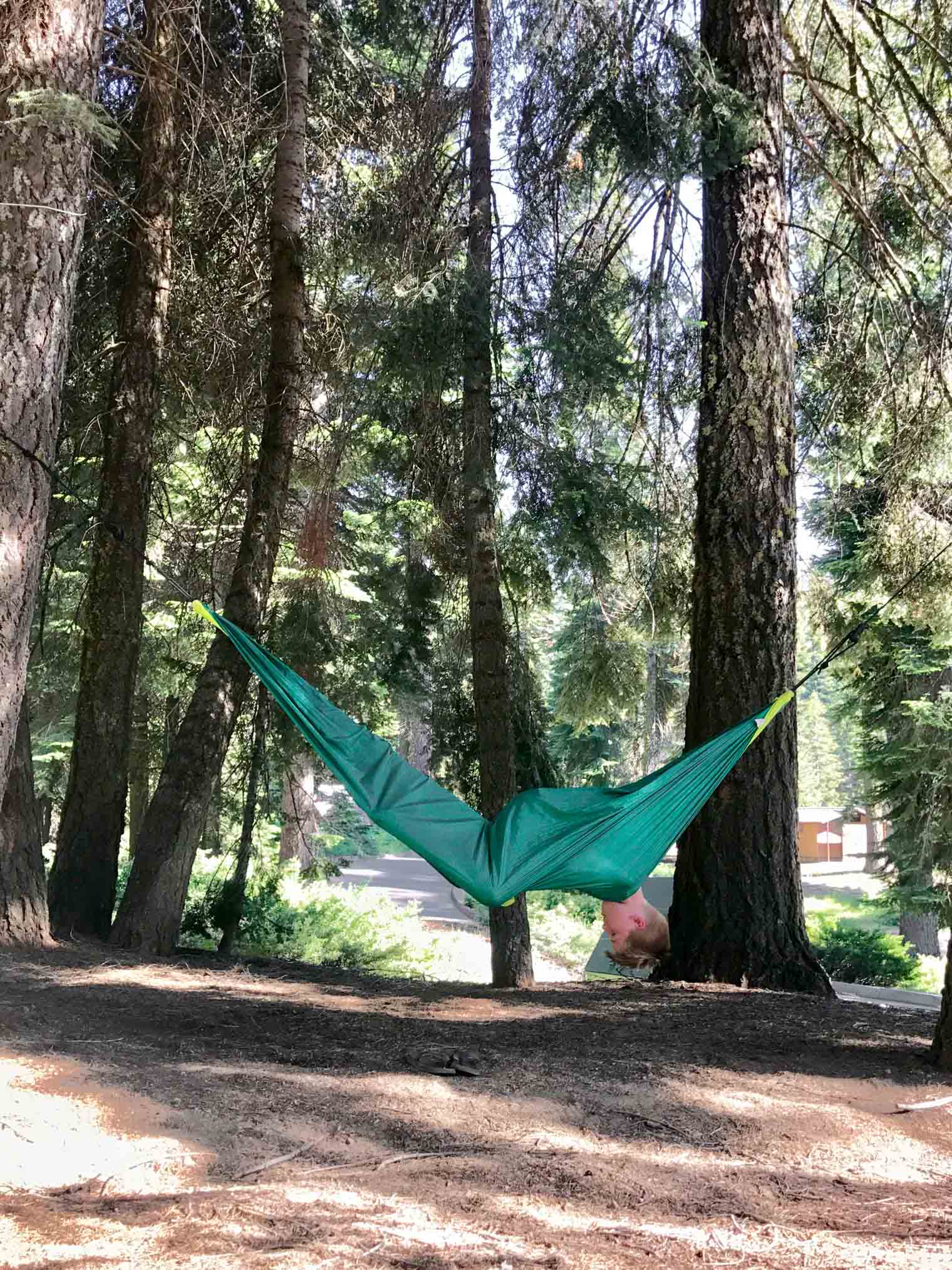 Games
The boys mostly played down by the creek with other kids from the campground, but when they were at our site it was fun to have something to do all together.  We made great memories made around the picnic table playing Monopoly Deal.  It's an addicting and fun game for elementary school aged kids, and adults like it too – probably because it doesn't take 2 hours to complete a game like the original Monopoly!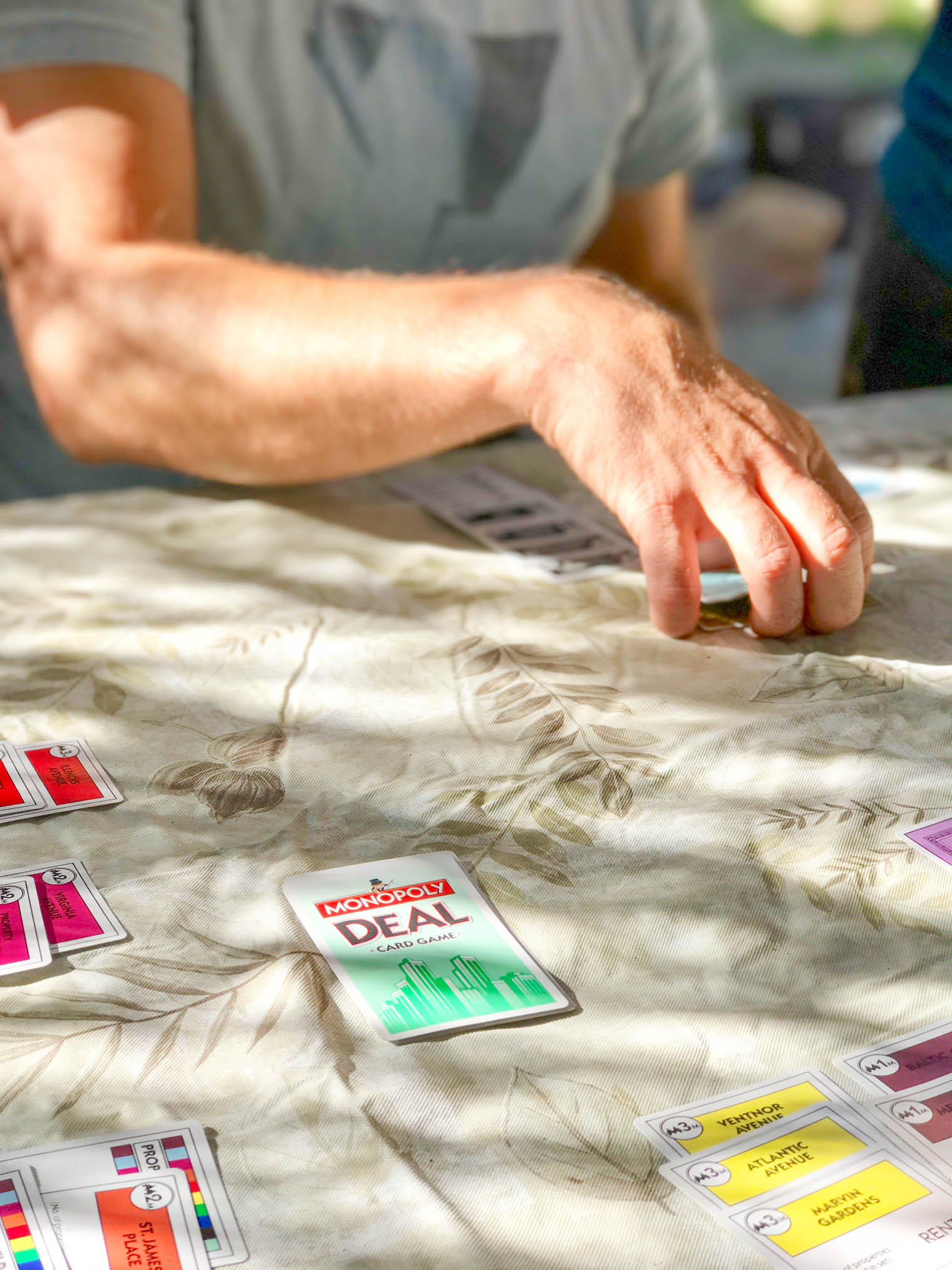 Folding Table
Each campsite did come with a wooden picnic table, but it was really handy to have another surface to prepare food or serve food on.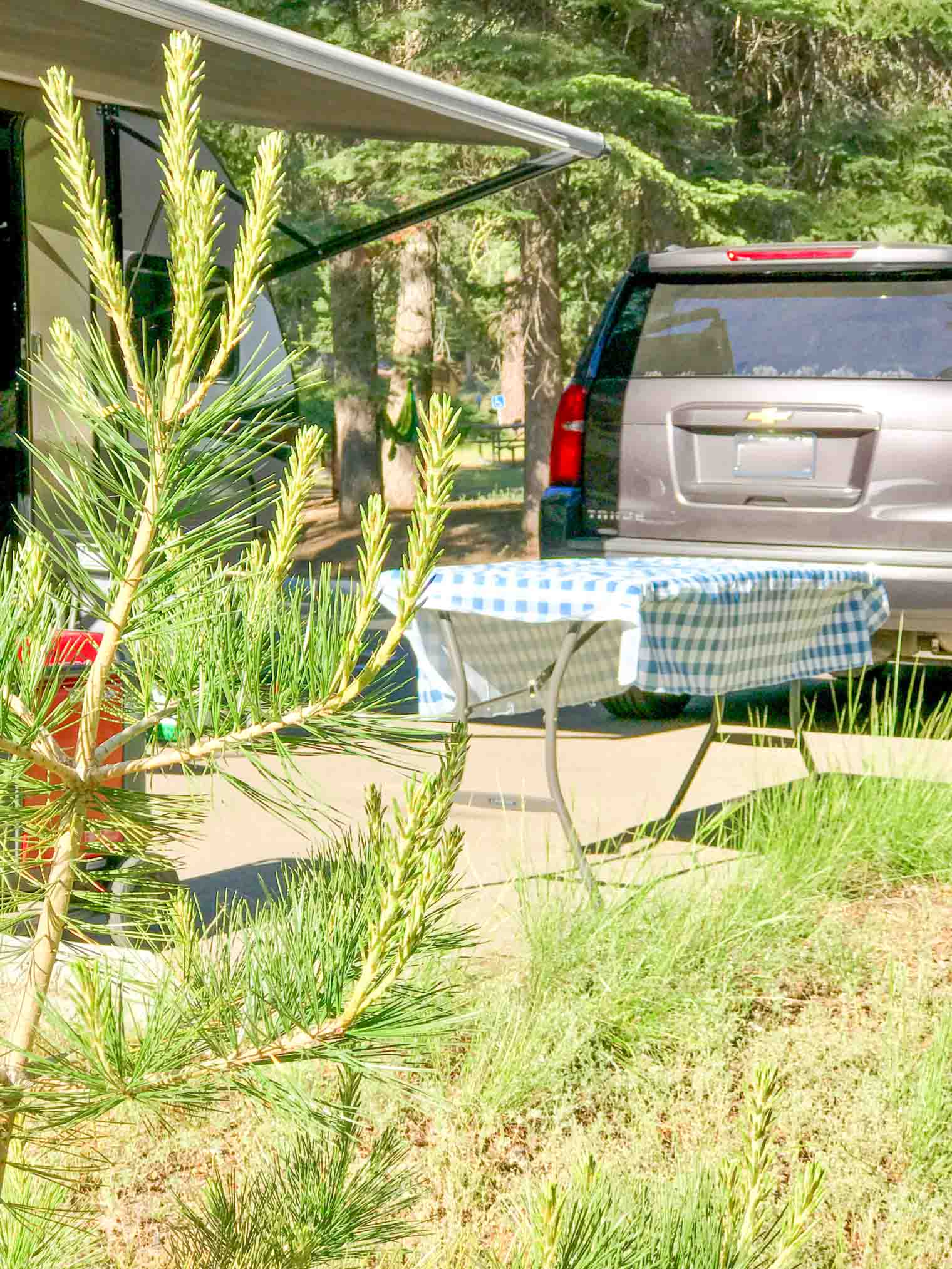 Plastic Tablecloths
You can find semi-disposable but durable plastic tablecloths that come with little plastic clips to keep them from blowing way with the breeze.  They are usually in the camping section or paper goods section of the store.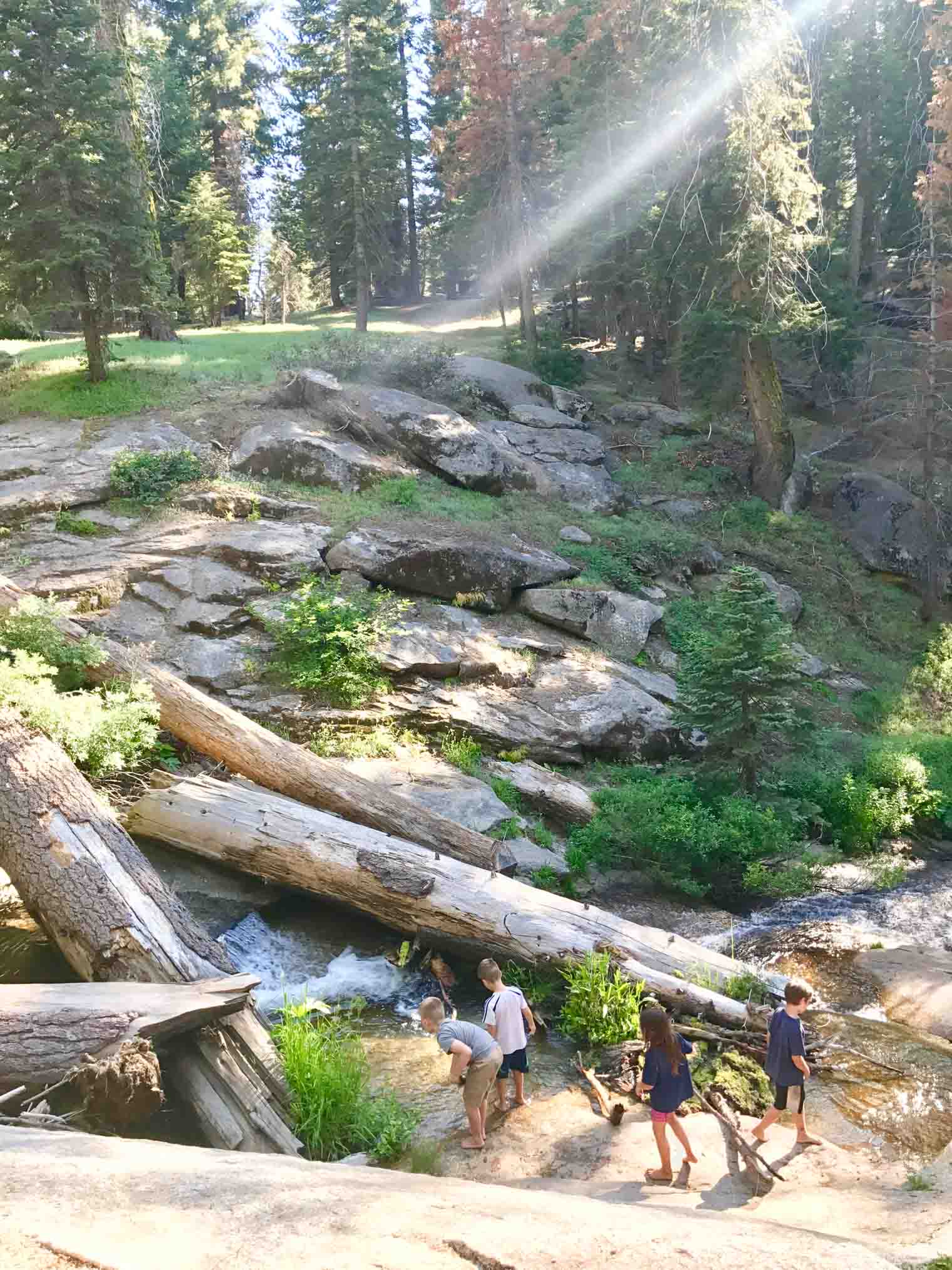 Chip Clips
I found myself opening lots of little bags of pancake mix, cereal, chips, etc., and was so glad I'd thrown in a few chip clips to keep things sealed.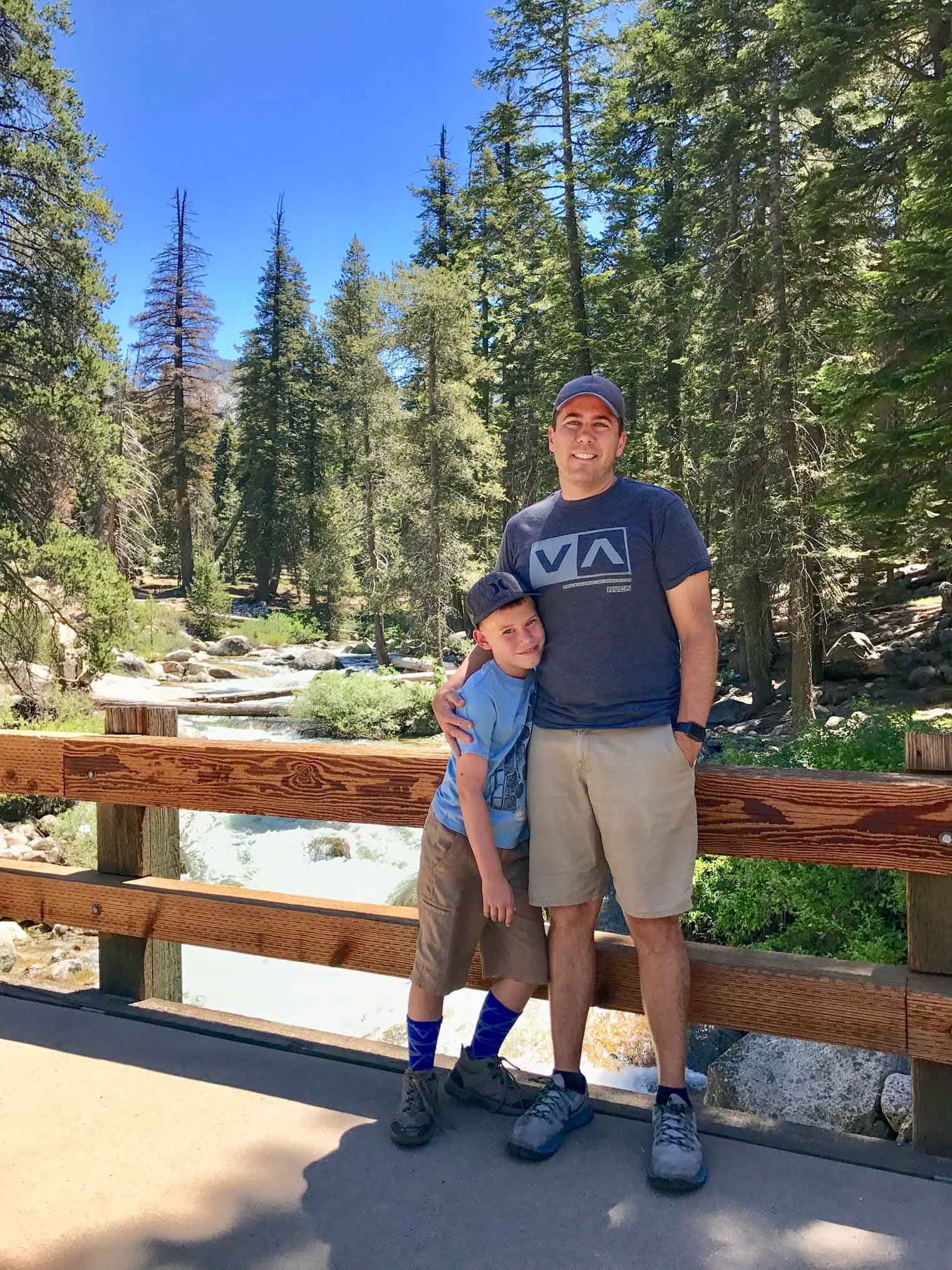 Collapsable Trash Can
Instead of tying a trash bag to a tree (where little critters can get to it anyway), we used this trash can around the campsite.  Since we were in an active bear area, we stored the trash in our bear locker any time we were leaving the campsite.
There was one thing I brought, but never even unpacked.  My DSLR camera!  I thought that I'd want to take pictures with my "big camera" rather than just my phone.  But especially when we were traveling around the park and hiking, my iPhone was so much easier to take along.  The quality of our phone cameras has improved so much and I was happy with how they turned out.  I even made a memory book with my iPhone pictures (all from my phone in the car during the 12 hour drive home) using the Chatbooks app!
I'm sure there are other little items I'm forgetting, but hopefully this list will be helpful!  Can't wait to share more about all the places we visited soon.
Disclaimer: the links in this post for camping related items are Amazon affiliate links.