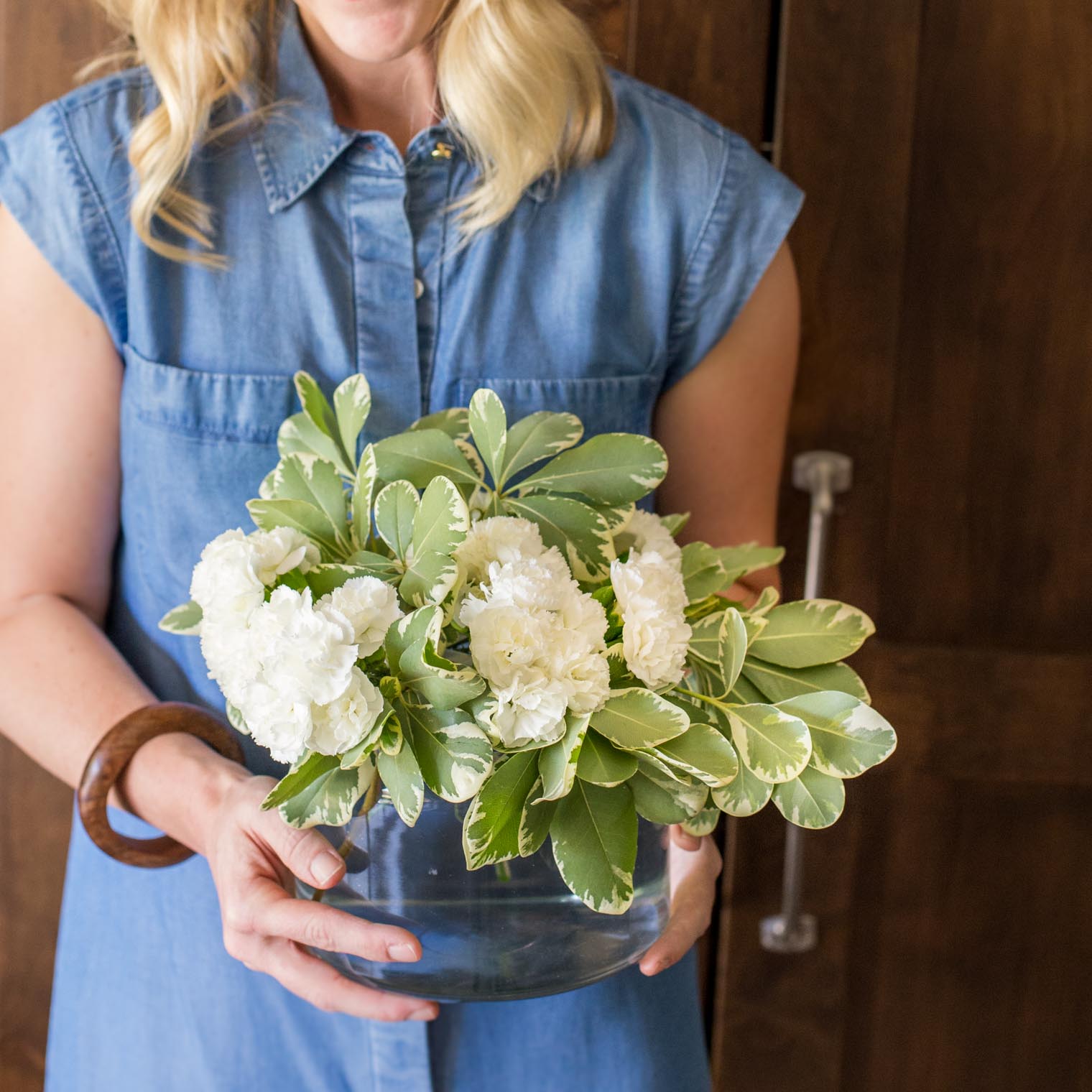 Have I mentioned how much I love keeping fresh flowers by my kitchen sink?
I have always loved flowers, and now that I'm a mom with three busy boys I need them more than ever!  If you walked into my kitchen right now, there would be a million plastic cups in the sink waiting for their turn in the dishwasher, goldfish crackers under the kitchen stools that somehow missed their target, and some kind of sticky mystery puddle on the countertop.  Signs of life are everywhere, and I'm really okay with them, but I've come to realize that a beautiful arrangement of flowers by my kitchen sink is a very effective distraction from the everyday mess that accumulates.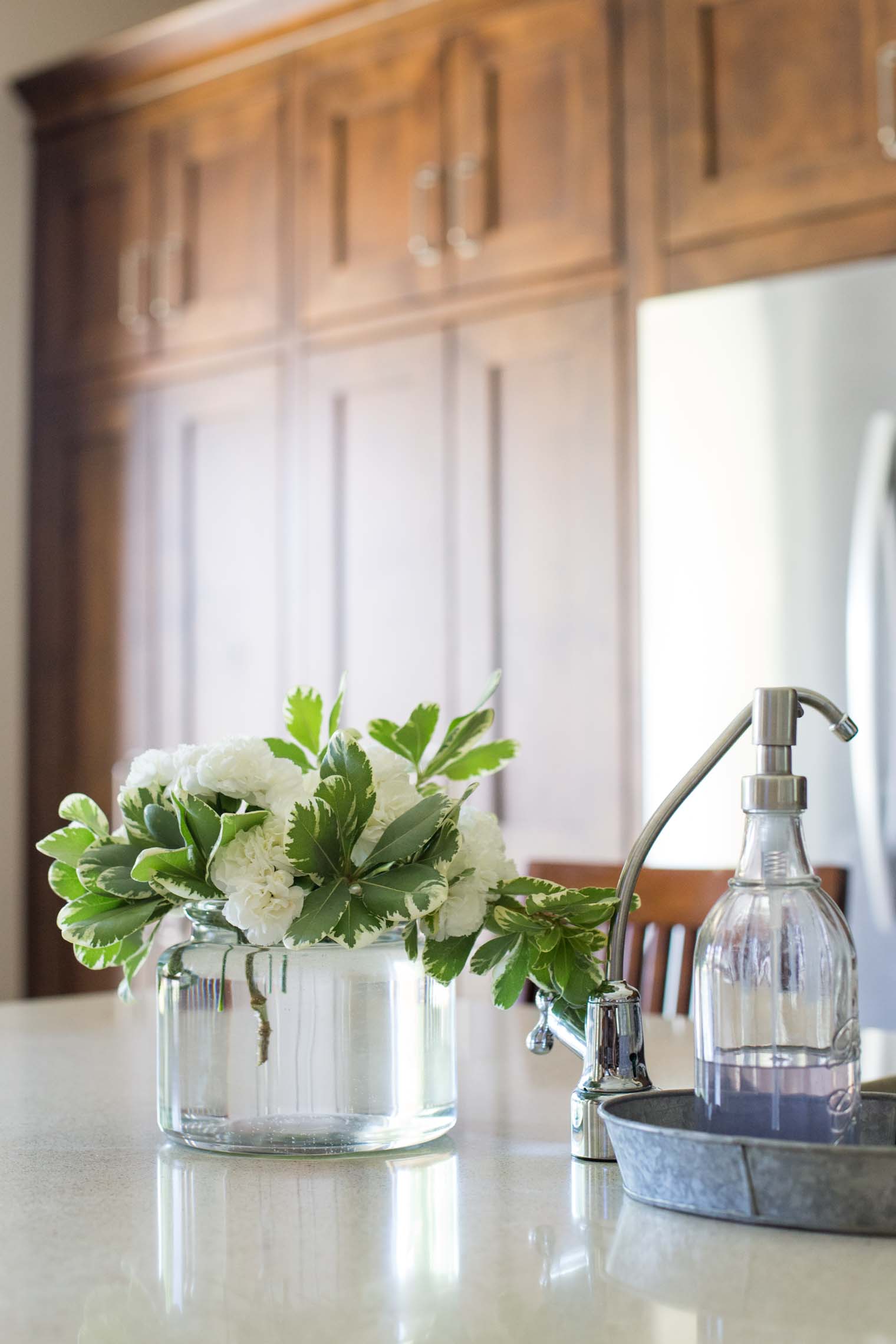 Fresh flowers may seem like something to be saved for a special occasion, but I've figured out how to make a perfectly lovely arrangement for only five bucks!
Here's how I do it.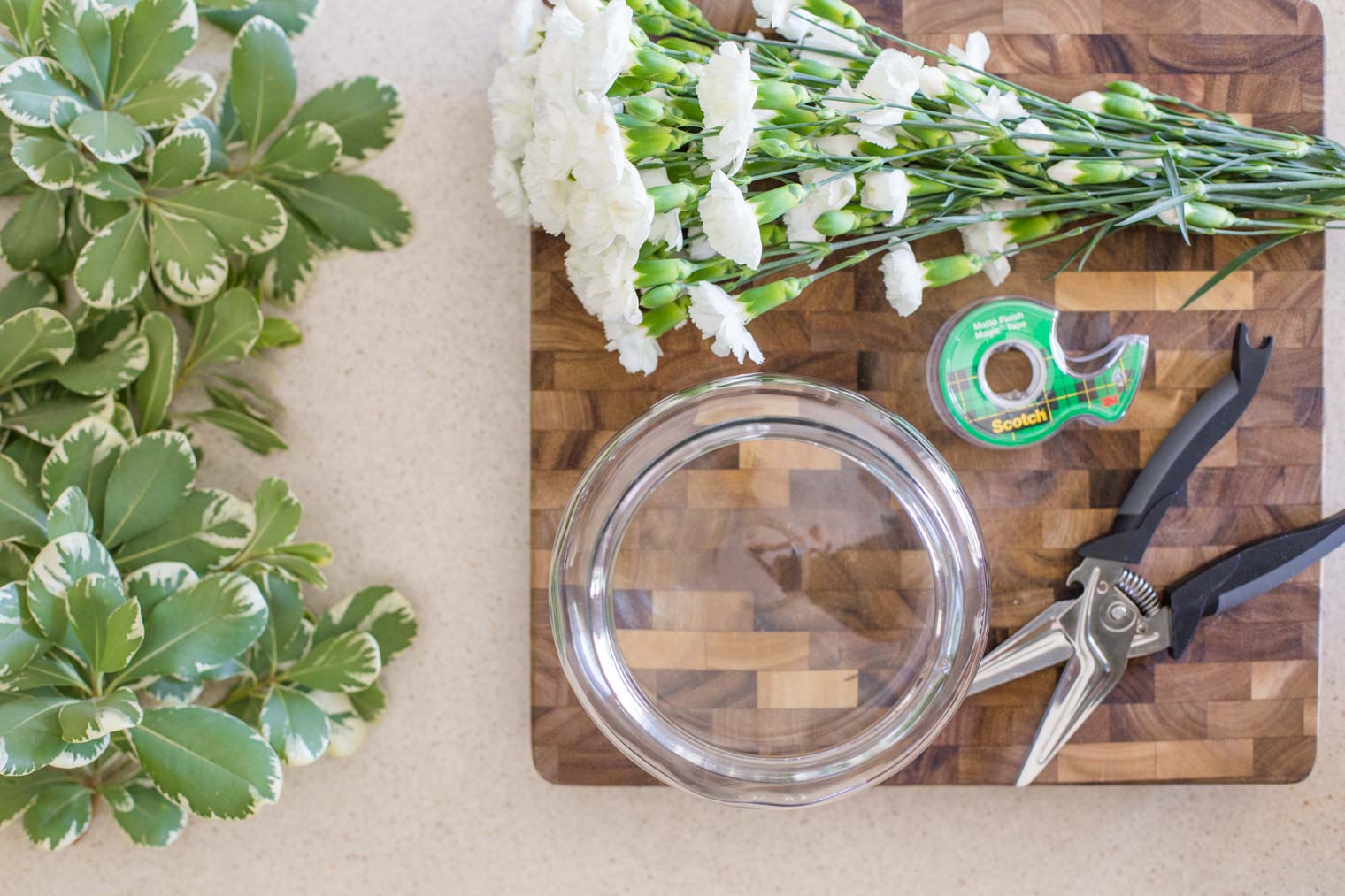 The only thing I buy for this arrangement is a mini bouquet of white carnations.  If you shop at Walmart, it's $4.97.  Start with a container, jar, or vase that has a wide opening on top.  Then make a criss-cross design with some scotch tape.  This will help hold the flowers in place so they don't all fall to the edges.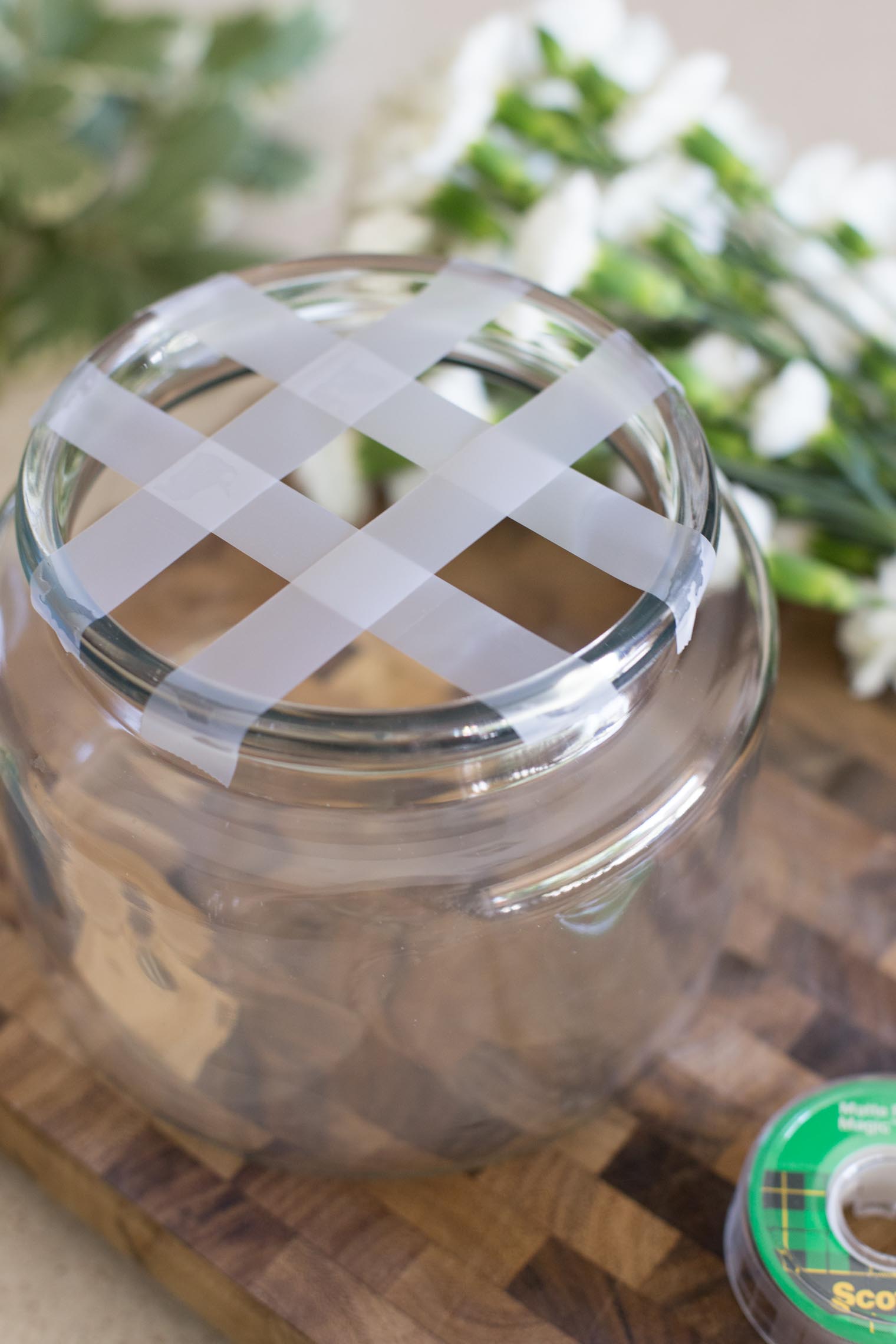 Next, go forage in your yard (or friendly neighbor's) for some greenery.  I have a big bush by my front door that I always use to fill in my arrangements.  I find that wide, low flower arrangements are easier than tall, thin arrangements so I trim the greenery so that it just hangs over the edge of the jar.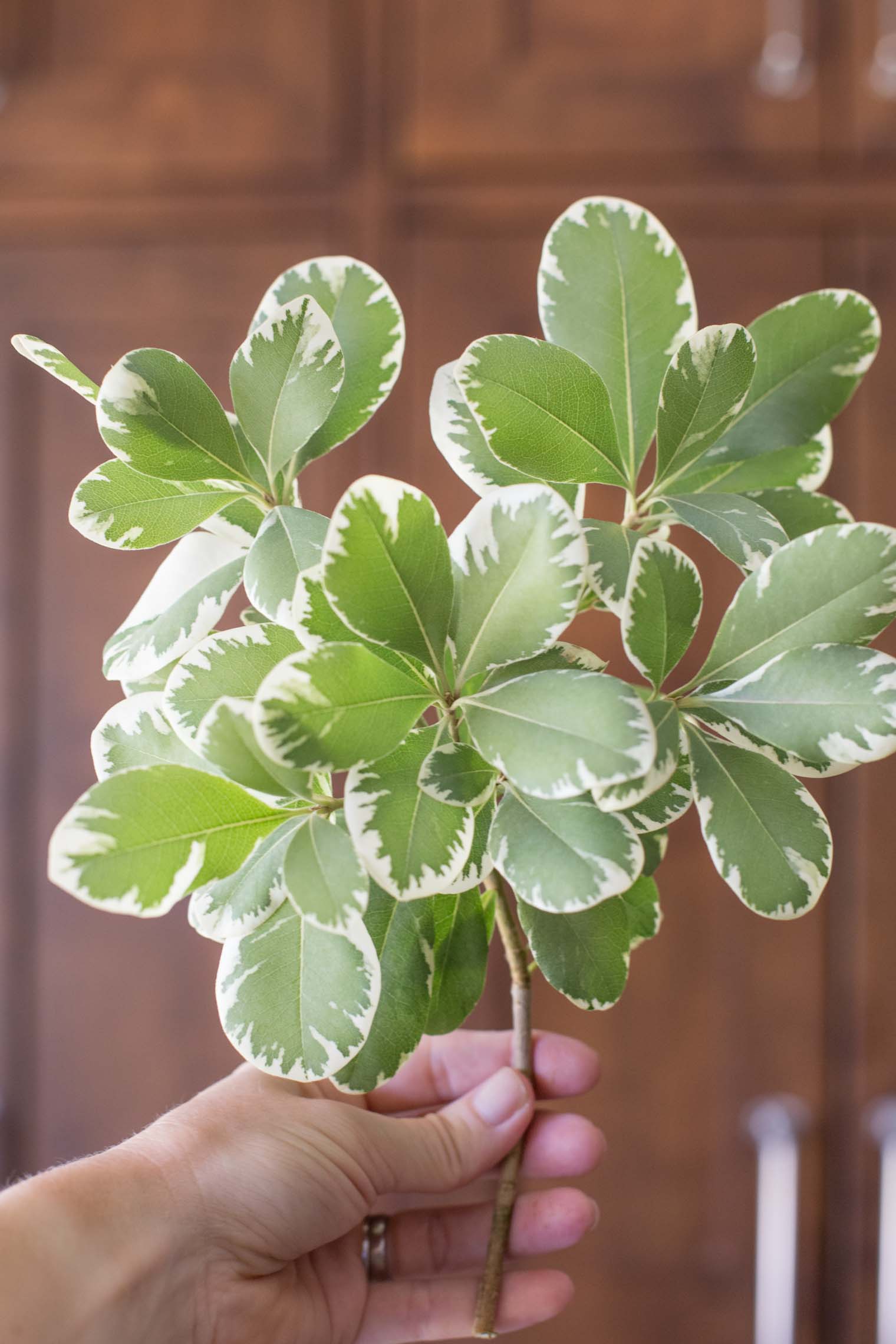 Pull off any leaves that will be below the water in the jar.  This keeps the water fresher longer.  Place the greenery around the edges, and save a few to add after the flowers go in.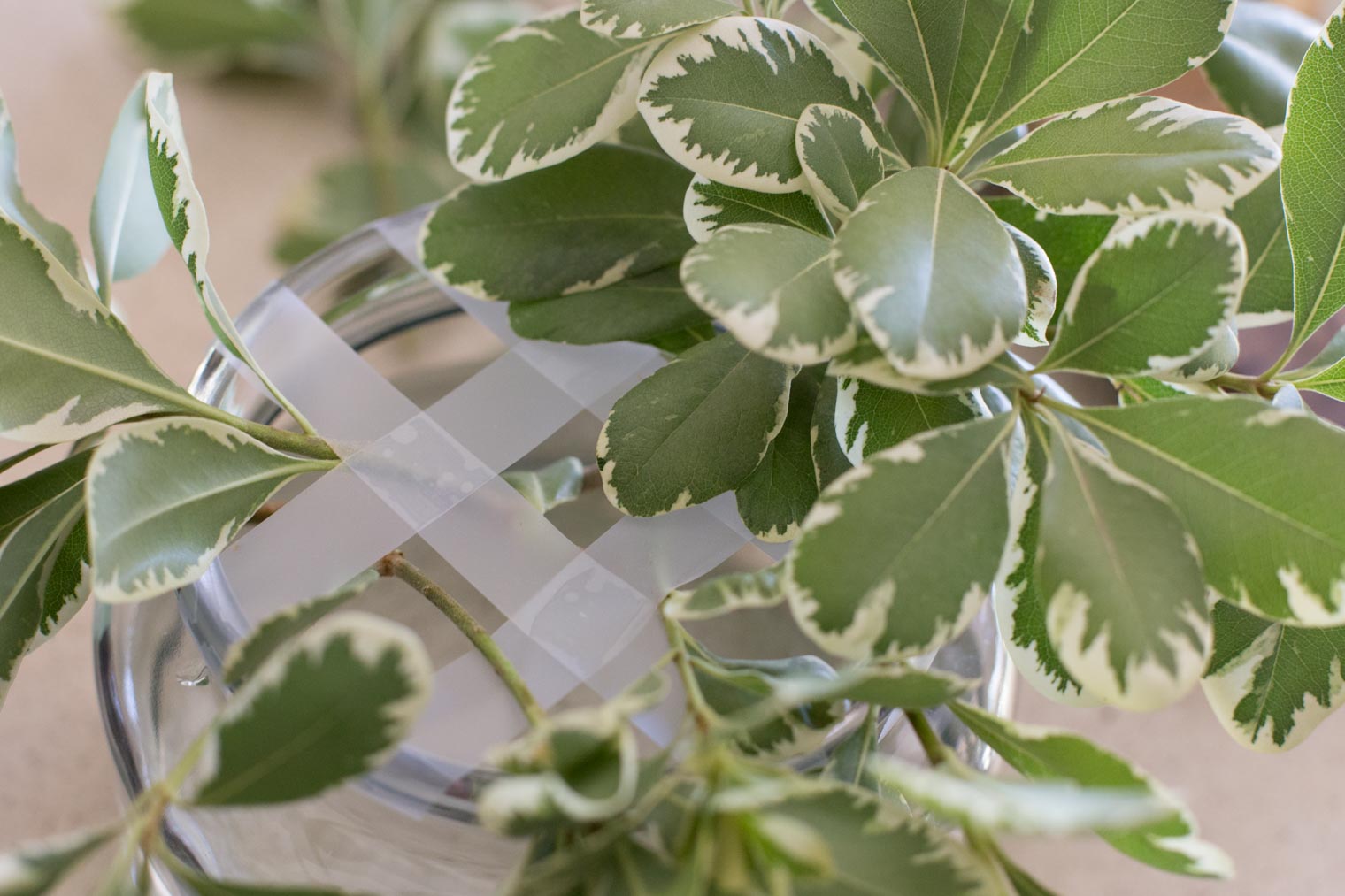 Trim the flowers so that you can make small mini bouquets.  I use tiny hair rubber bands to keep them together.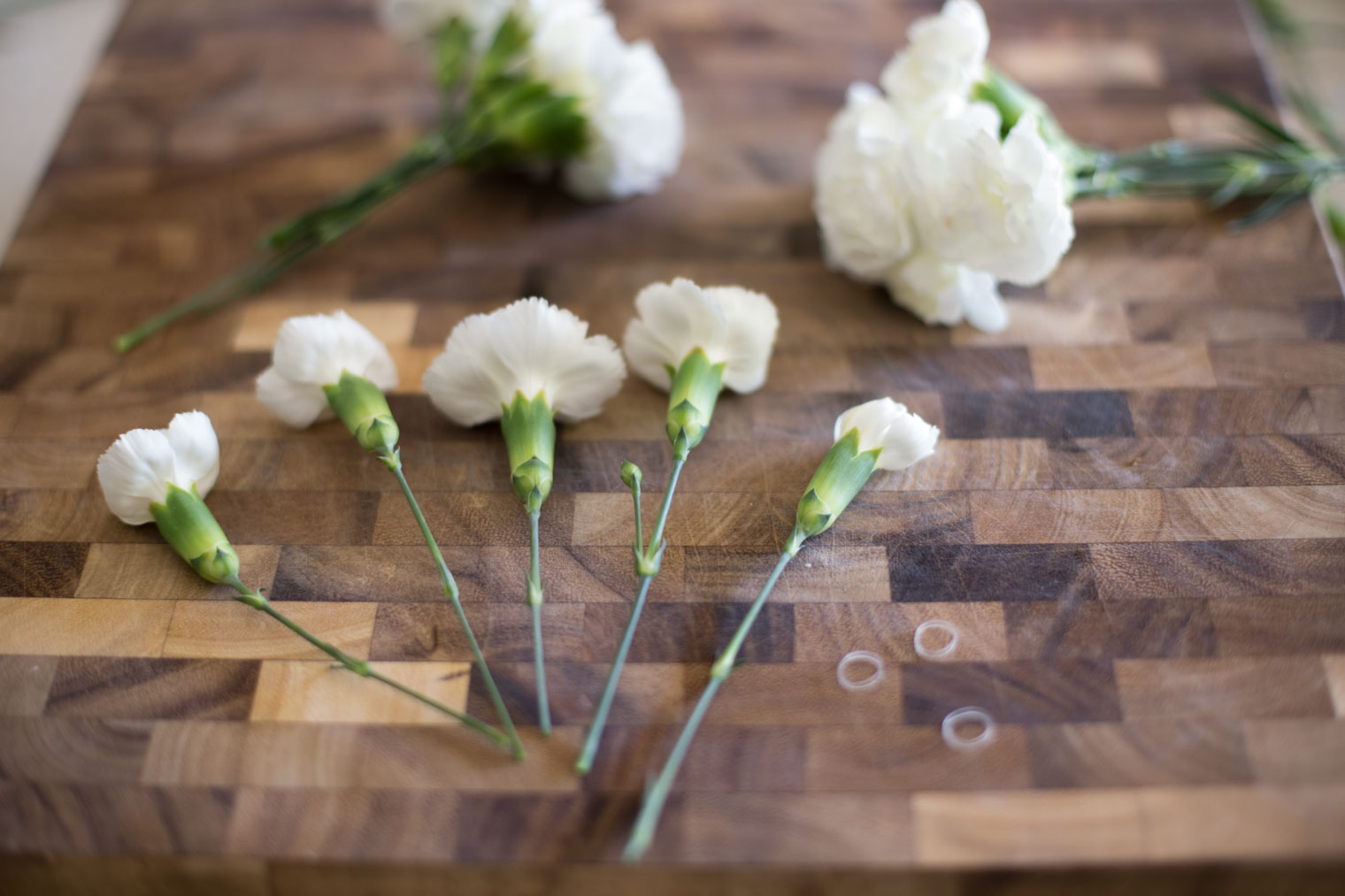 Now the carnations look like something a little more elegant, and have a much larger presence in the arrangement.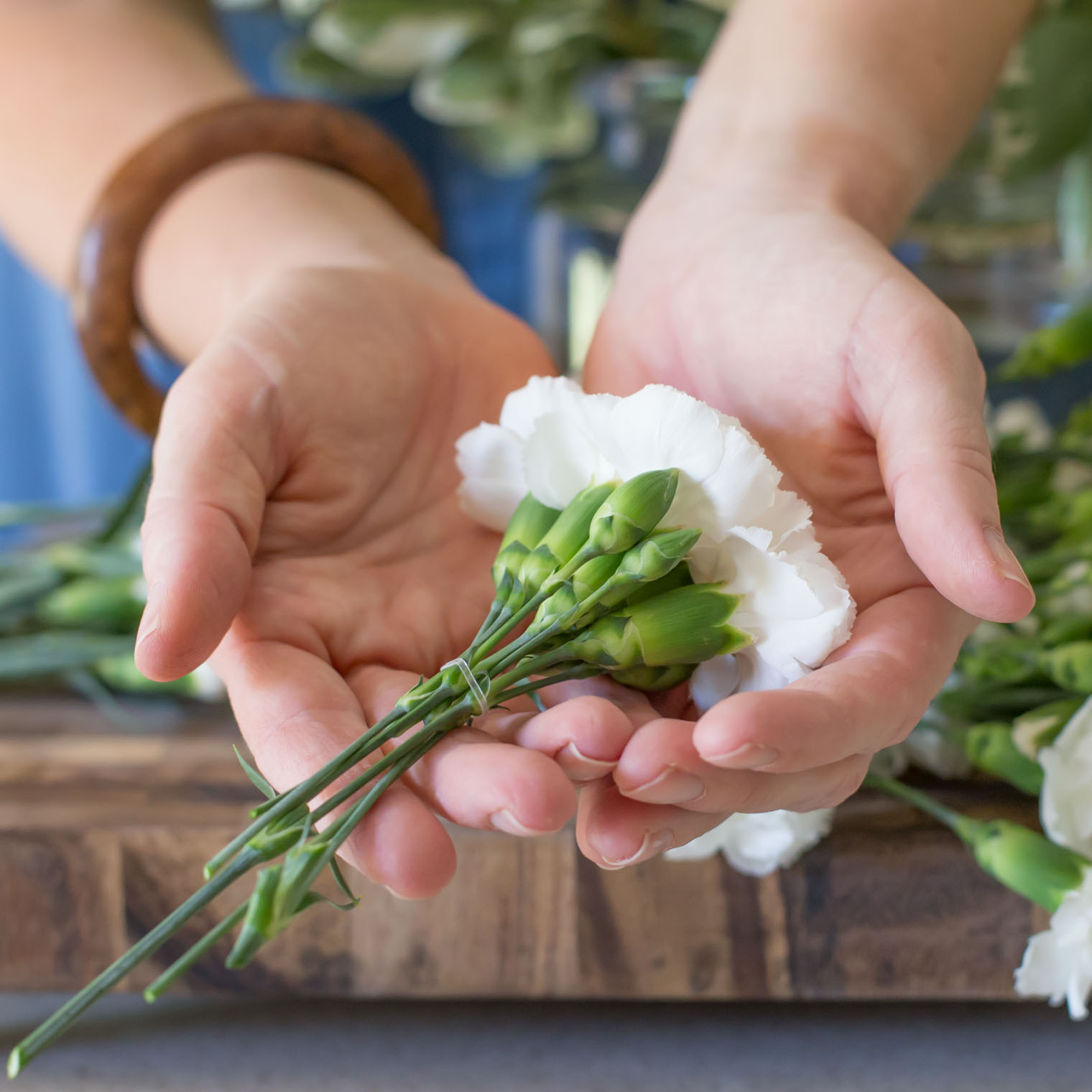 Continue banding the flowers together until you have five to seven mini bouquets.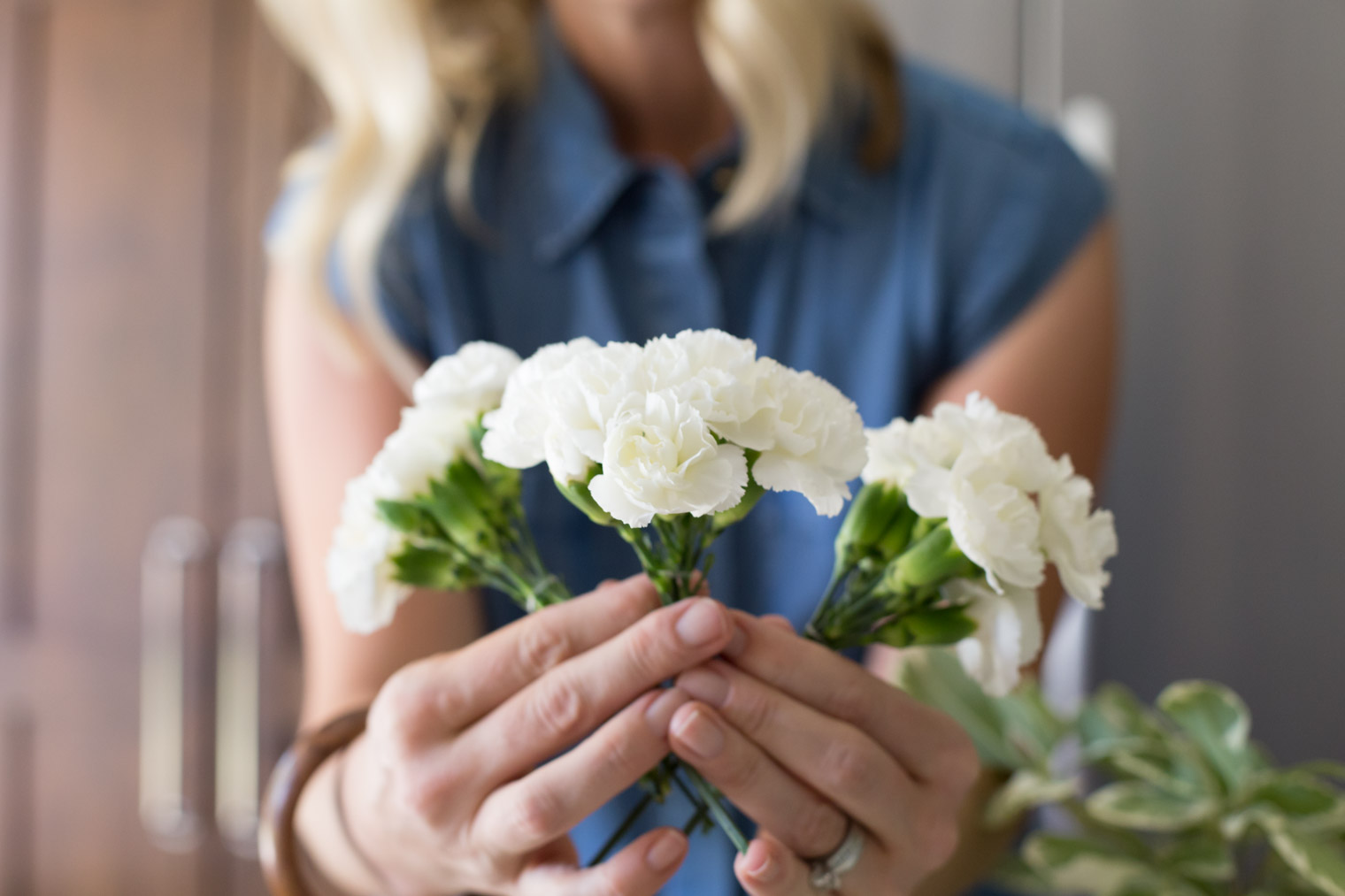 Place the mini bouquets into the jar, using the criss-cross tape as a guide.  Fill the arrangement in where needed with the remaining greenery.  I try not to make it look to perfect or symmetrical.  Think natural and flowing!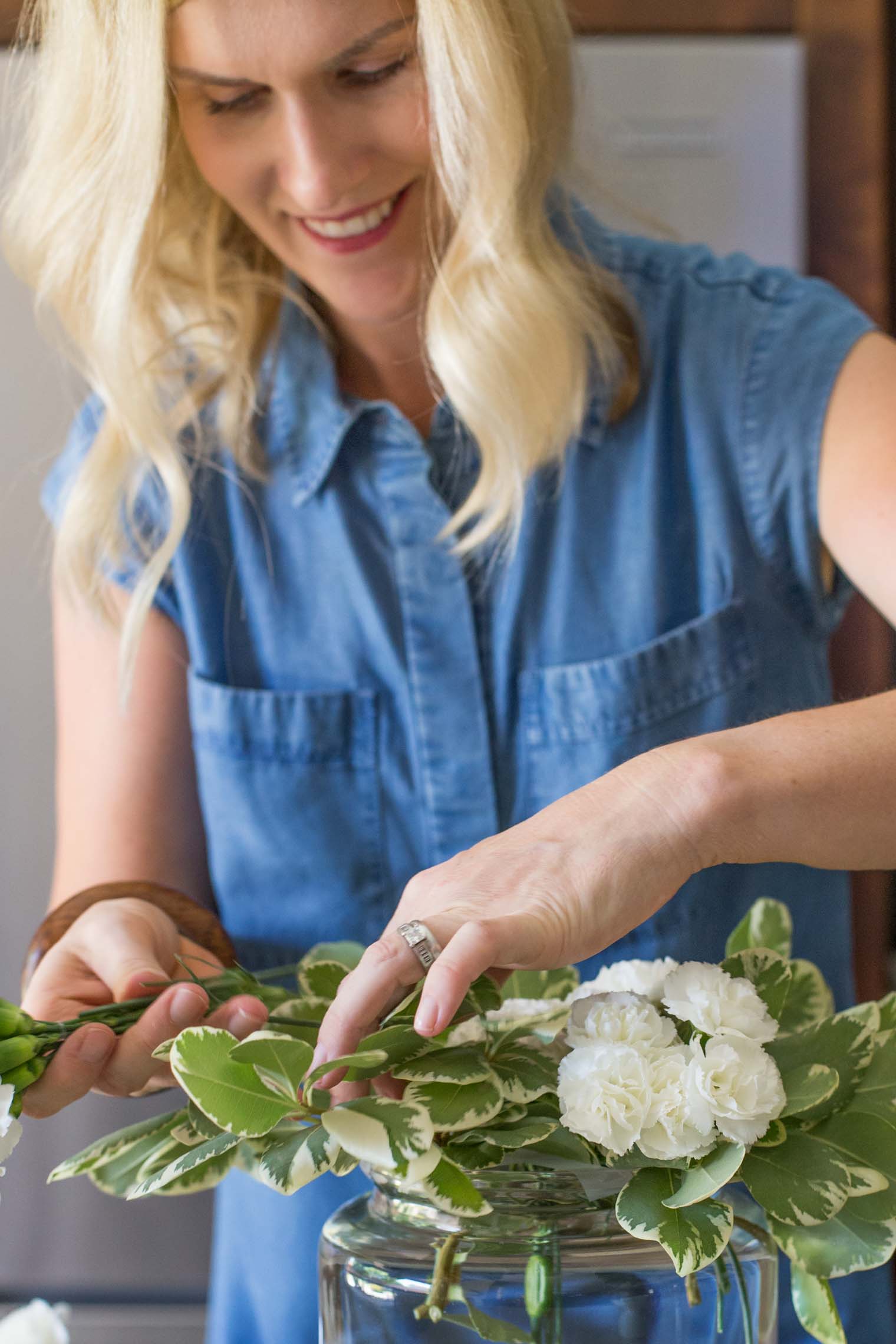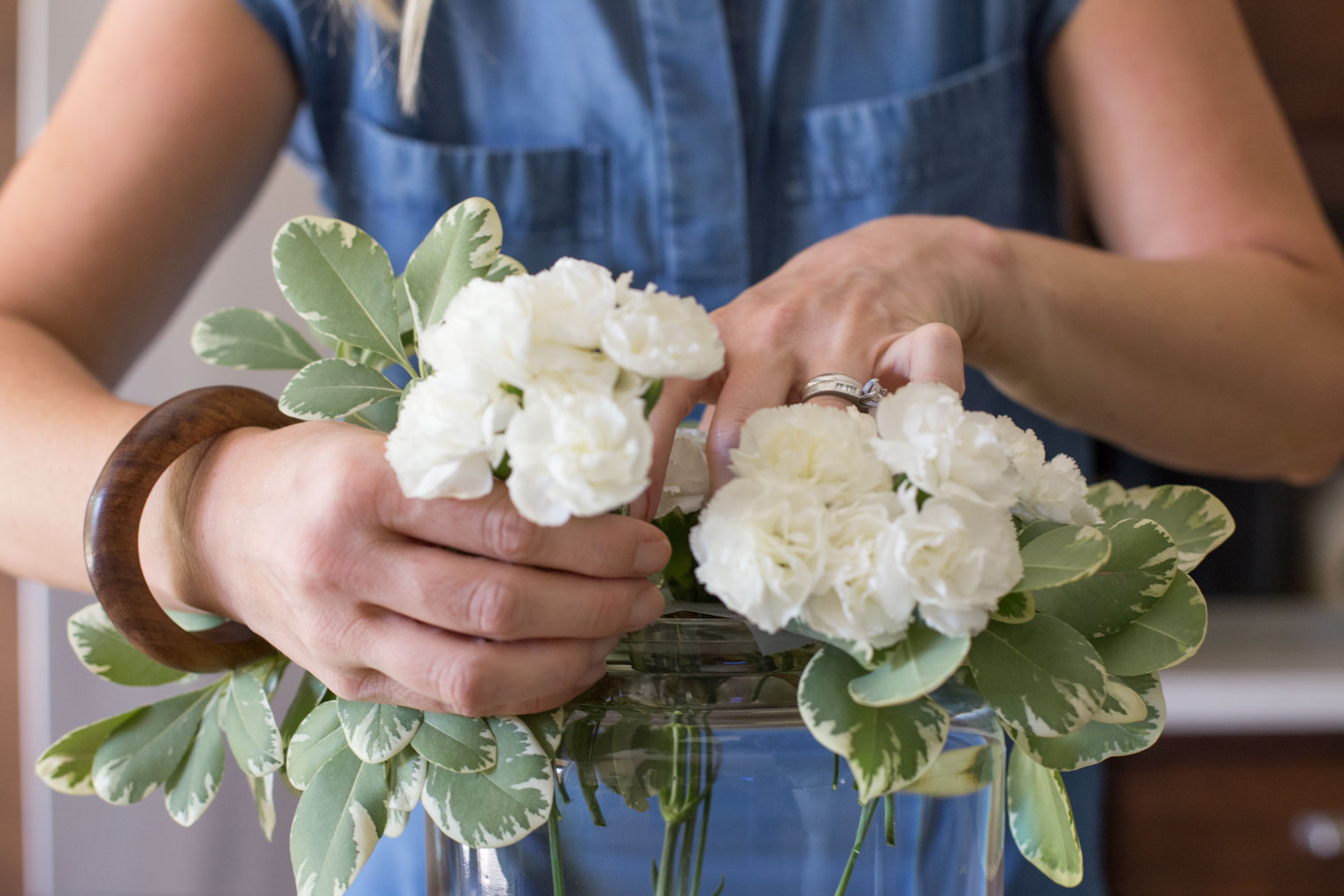 Who would even notice a few goldfish cracker crumbs on the floor when greeted with such a beauty? Not me, friends.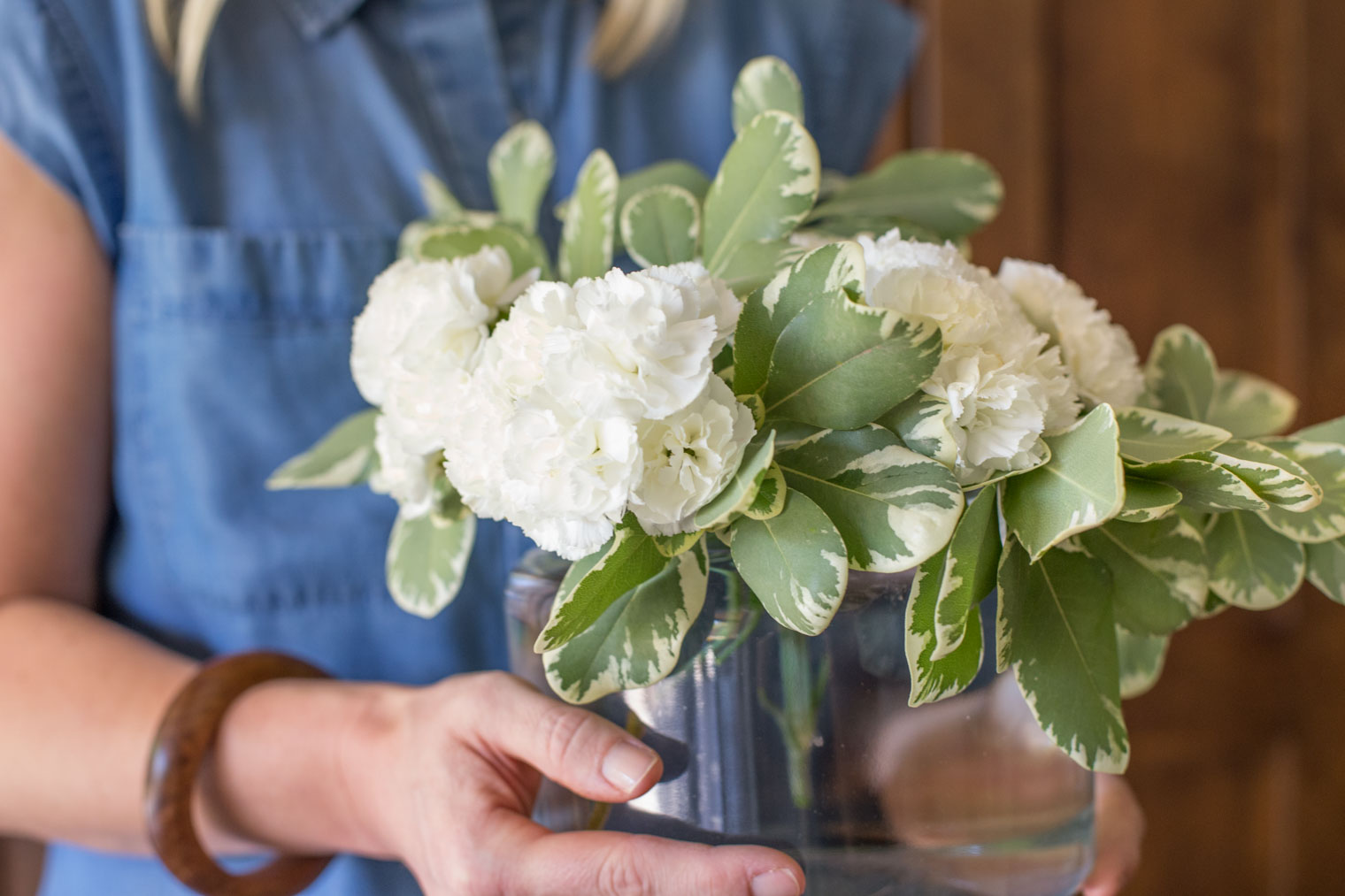 Let's go make something lovely!